Adorable TikTok pooch has a hilarious hair mishap after a visit to the dog groomer
Los Angeles, California – Sometimes a makeover from the hairdresser can really cause a bad hair day!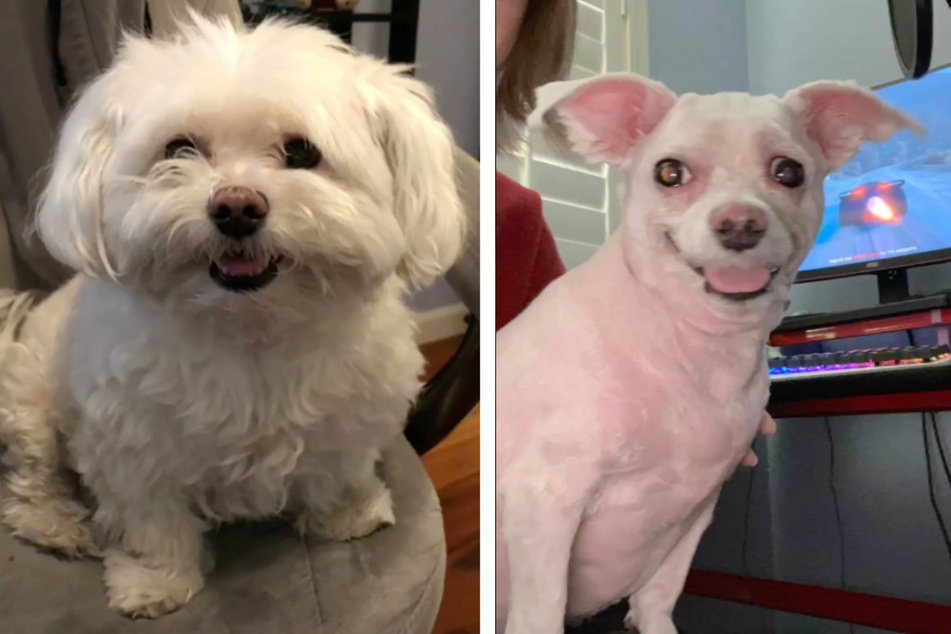 Everyone can sympathize when a visit to the hair salon just doesn't go the way you'd hoped.
Tyler got quite a surprise when her dad brought home her dog from a day at the groomers'.
Her human told the staff to "shave off as much as possible."
They definitely listened!
The Bichon pup had long white hair when she went in for her cut. But when she left shaved down, she was unrecognizable!
The dog's owner and millions of TikTok fans agreed – she looked like a completely different dog!
"I promise you it's the same dog, we looked into her eyes and saw regret," Tyler explained.
A whopping six million users have viewed the clip on TikTok, which shows the hilarious results set to a perfectly fitting soundtrack.
"Went in as a shih tzu, came out as a chihuahua," said one user. "I think they returned the wrong dog," commented another.
TikTokers claimed she looked more like other animals – like a chicken, a piglet, and a wet rat.
"It's a gremlin!!!" one even wrote.
Tyler gave an update in her later posts that followers shouldn't fear – the dog's fluffy white coat has slowly grown back.
Cover photo: TikTok/Screenshot/tigerlil_y