An injured puppy gets the makeover of a lifetime – you'll hardly recognize the dog now!
Rajasthan, India - A small puppy was recently found with its head swollen in the state of Rajasthan. The sweet dog's face was covered in dirt and blood. Fortunately, local residents called an animal rescue group for help. Thanks to animal rights activists, the dog is unrecognizable in the best way!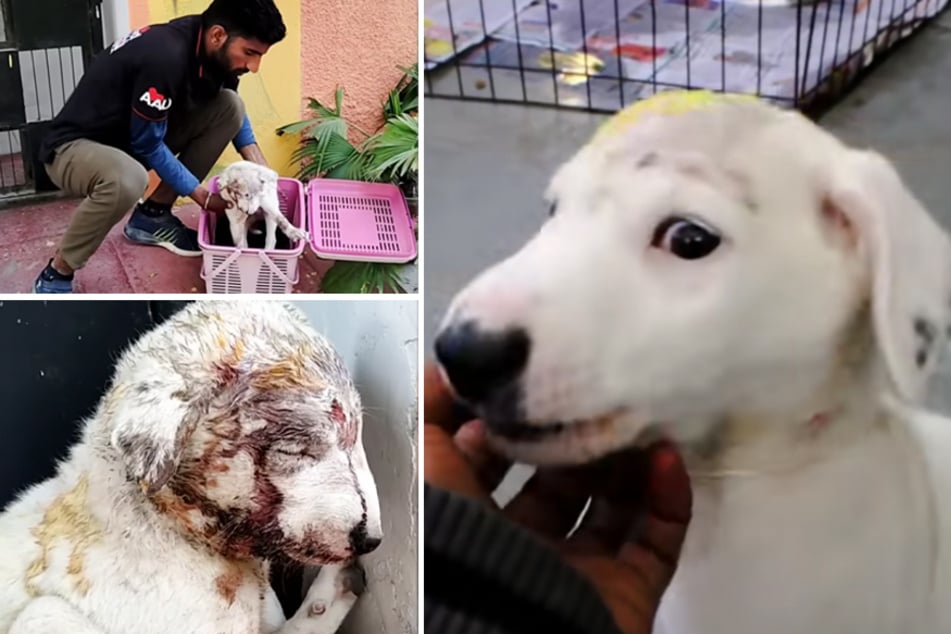 Last week, the team at Animal Aid Unlimited published a video on YouTube featuring the male dog, who has since been named Banny. The poor puppy had crawled into the corner of a house on the day of his rescue.
What exactly had happened to the dog, unfortunately remains unknown. But When one of the animal welfare workers tried to help Banny, he found that the four-legged friend was so scared, that he stopped moving.
According to the video's caption, "He was trembling in pain from a wound on his head."
Gently, the man is then seen lifting the poor creature into a basket and then carries the pup to a car.
Then, the animal welfare workers drove Banny to the care center, where several doctors treated the pup with medication and much more.
YouTube video shows rescue of the puppy
Banny the dog's mind-blowing transformation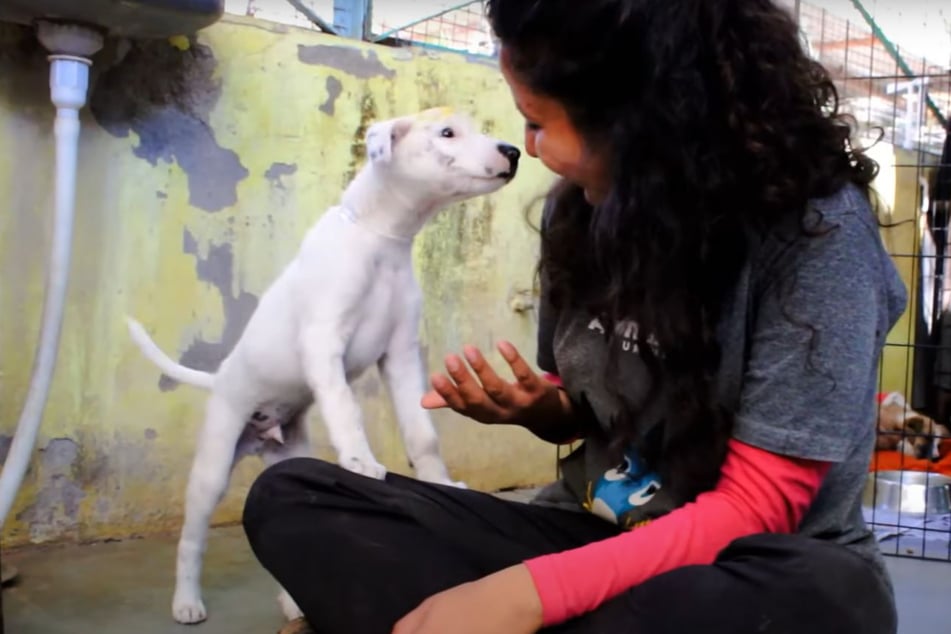 "In this condition, quiet, safety, good food and rest was most important to his healing. The swelling soon subsided, his appetite was great, and Banny felt so much better," the animal rescue workers added in the caption. After a few weeks, the brave doggo seemed like a new and improved pup!
In the video, Banny the pup can be seen joyfully romping around the Animal Aid Unlimited facility, playing with other pups and the staff. His wounds are almost completely healed, and Banny seems stoked to be petted by his rescuers and romp with the other dogs.
Now, Banny hopes to find his fur-ever home!
Cover photo: Collage: Screenshot/YouTube/Animal Aid Unlimited, India