Barking from home: sheep dog learns to do virtual herding
Internet - Humans aren't the only ones currently adjusting to working from home because of the coronavirus pandemic. Dogs are also making the virtual switch: in a viral video, a sheep dog fulfills his herding duties from home.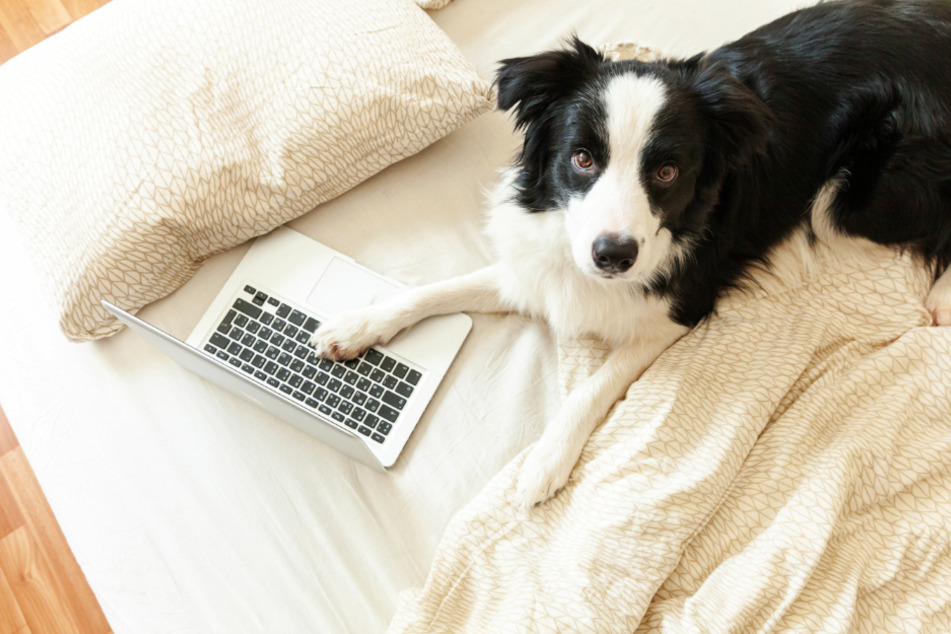 Sheep dogs help herd flocks of sheep and are often an indispensable part of sheep breeding and keeping.
But what do sheep dogs do when their work is suddenly interrupted by the coronavirus?
Simple, the same thing as their owners: they work from home. A new viral video shows what that looks like.
In the clip uploaded on the Facebook page of British newspaper Metro, a border collie sits in front of a laptop, its eyes glued to the screen.
A recording of a flock of sheep is playing and the dog's instincts are clearly kicking into gear. It seems to be concentrating hard on its work.
The dog growls, tries to bump the virtual sheep with its nose, and generally looks like it would love nothing more than to be there with its flock.
Video of the sheep dog doing some virtual herding
The cute video got a lot of likes and positive comments from amused users on Facebook. Especially during these hard time, funny animal clips are always welcome distraction. 
More pictures of dogs doing home office
The sheep dog isn't the only one working from home. The internet has plenty of other examples to offer. The Instagram account Dogs Working From Home is a treasure-trove of hilarious and amazing posts, showing just how adept pooches have become at navigating the pandemic workspace.
The page has close to 100,000 followers and is sure to gain more, given how popular these hard-working dogs are.  
Cover photo: Юлия Завалишина/123RF