Black-and-white delight! Bulldog and Dalmatian puppy mixes thrill millions
A viral TikTok account has proven that a Dalmatian and a Bulldog make for a very cute and cuddly combo.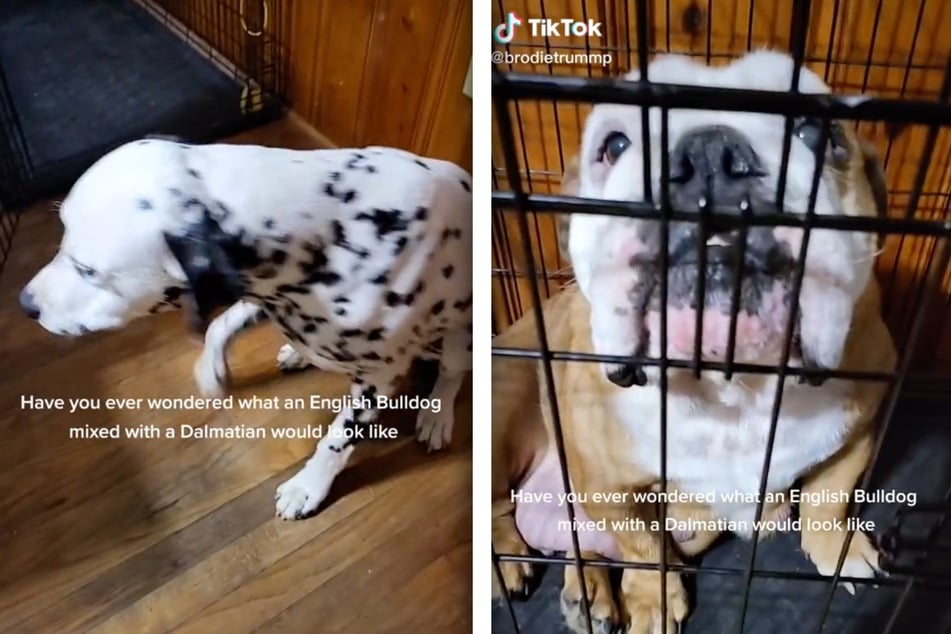 Apart from both being dogs, these two very different breeds don't seem to have much in common.
The white-and-black spotted Dalmatians are usually large, long-legged, and elegant, while English Bulldogs tend to be small, strong, and – in comparison – much less graceful.
But when the two mate, such differences can be overlooked, as some hilarious dog parents have proven in a series of TikTok videos from "backyard dog breeder" Brodie Trump.
The clips dive into the intriguing question: What do you get when a male Dalmatian and a female Bulldog make puppies together?
The surprising result is called "Bullmatins" and they look as amazing as you'd expect.
Their small, beefy bodies and black-and-white spotted fur have delighted millions of viewers.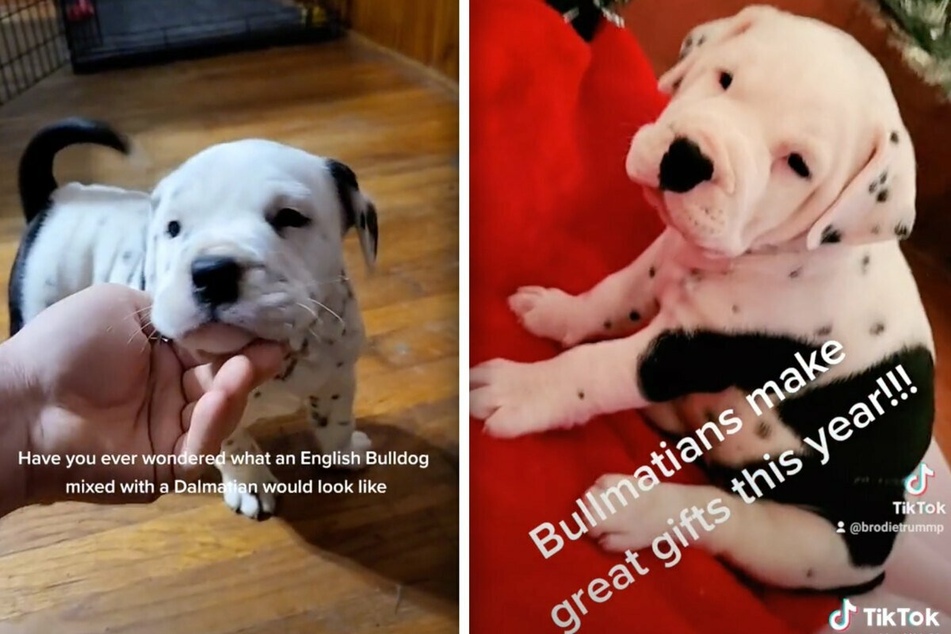 Bullmatians are the new "it" pup!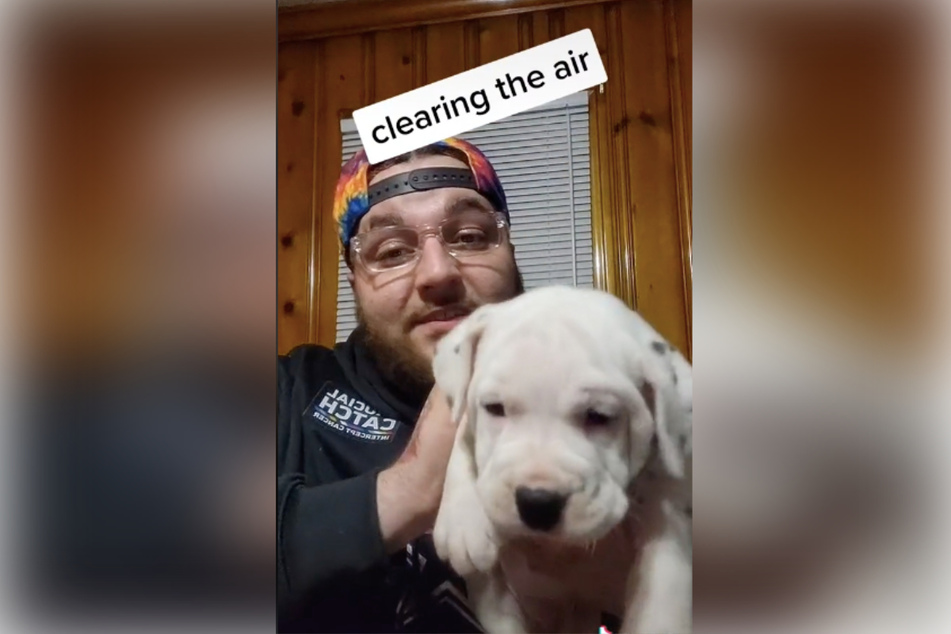 In just under a week, one of Brodie's most popular TikTok clips has already amassed more than 14 million views and three million likes.
In a second video, the owner explains what led to the animal offspring in the first place.
The puppies were actually an accident!
Brody explains that when his female Bulldog was in heat this summer, he separated his dogs from one another in their crates.
But one day, Brodie's curious three-year-old daughter opened the cage doors and amusingly told her dad the Bulldog and Dalmatian had become "stuck together."
A few months later, a litter of new Bullmation puppies was born.
One TikToker summed up the whole heartwarming story with a comment: "They are the cutest accident ever!"
Cover photo: Collage: Screenshot/TikTok/brodietrummp