Black labrador and golden retriever mix puppies have dark coats and sparkly personalities
Black golden retriever might sound like a confusion of terms, but it's really the name of a super sweet cross between golden retrievers and black labradors.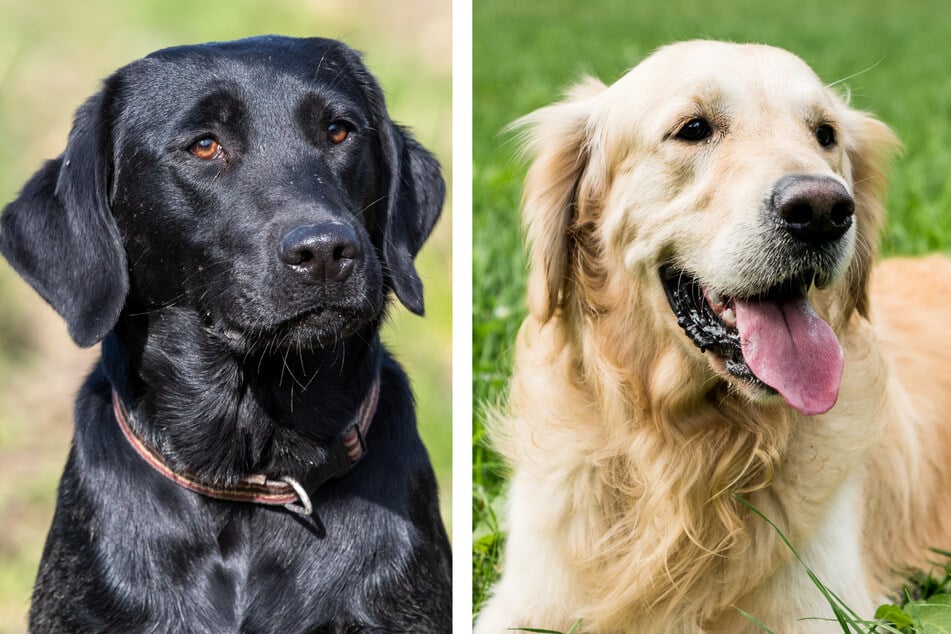 There is no such thing as a golden retriever with black fur. That's because the purebred's famous coloring is the result of a recessive gene, dog experts point out.
But that doesn't mean a dog that looks like a golden retriever with black hair is just a thing of dreams. A pooch like that just takes cross-breeding.
When black labradors and golden retrievers mix, they make dark-coated puppies with the robust builds of goldens. Their snouts tend to be a bit wider like that of their lab parent.
Usually this sweet hybrid dog breed is called a black golden retriever, but sometimes they are referred to as goldadors.
One such sweet black golden doggo is 8-year-old Teddy Bear. He's been hyped for his looks on YouTube and looks like he needs to be snuggled.
If a black golden retriever sounds too cute to be true, then look no further than YouTube and Instagram for amazing examples of this crossbreed.
Labrador and golden retriever mixes on social media
Black golden retrievers are fun-loving and active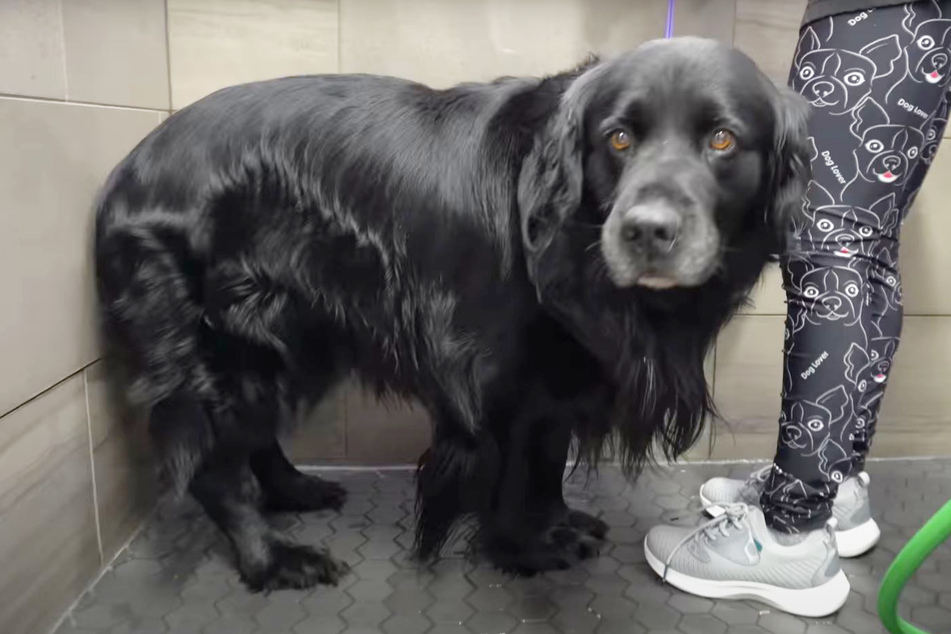 Black golden retrievers don't just boast beautiful black coats. They also have the stellar personalities of both the beloved parent breeds.
These dogs are fun-loving and active. They are also super sociable extroverts ready to bond with both kids and other animals.
Anyone looking to bring one of these crossbreeds home should make sure they ask about the dog's parents. That's because sometimes people use the term black golden retriever to describe pups with one golden retriever parent and another that is either a German shepherd or a Newfoundland. Though these mixes can also result in doggos that look a lot like black-coated goldens, they tend to have more varied markings.
To make matters more confusing, the purebred popular in the UK called a flat-coated retriever looks similar to a black golden retriever and comes in black, brown, and gold.
A little research is all it takes to find the golden retriever and black lab mix you are dying to call your own.
Cover photo: Collage: 123RF/tommeaker/123RF/lightfieldstudios