Break-dancing dog will do anything to impress his owners
Internet - This Australian shepherd is a real eager beaver! When it comes to performing tricks, she'll give 200% to outshine his two canine counterparts and impress her owners.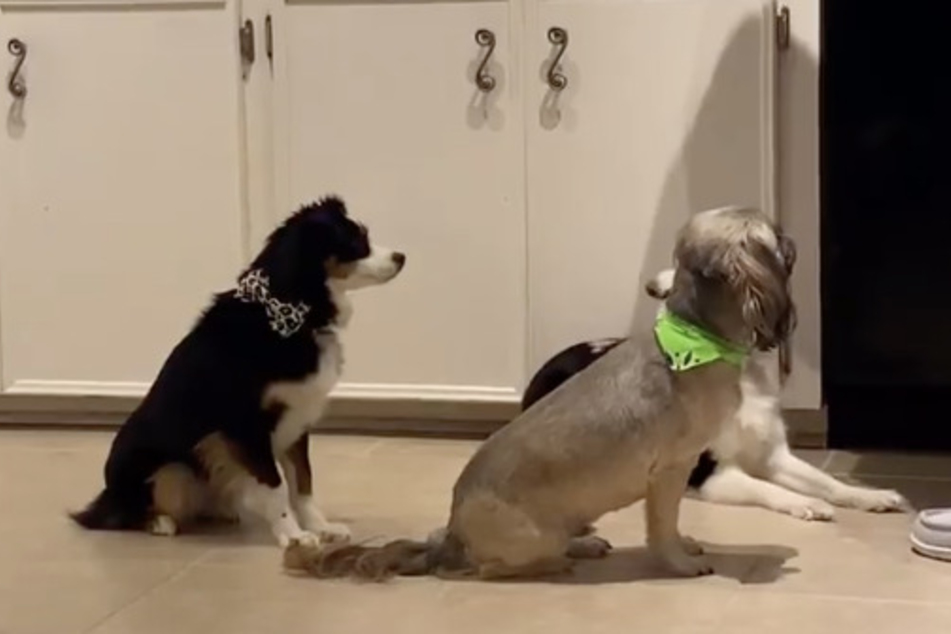 They say dogs are man's best friend, and Bailey sure wanted to live up to that statement.

From the beginning of the video posted on the Aussies Doing Things Instagram page, two of the three dogs in the footage seemed extremely uninterested in listening to the verbal commands being asked of them. Then there's Bailey, who has an altogether different attitude!

When told to "roll over," Bailey becomes a four-legged spinning top and keeps going until she collapses on her back.

But she's not done! After breaking it down, Bailey builds it back up and falls in line with her two friends, who just stare blankly ahead during her whole routine without moving an inch.

Bailey was then given a second chance to personally show off. After shaking on command and receiving all the positive reinforcement she needed, Bailey is ready to perform once again.

When asked to lay down, she put on her dancing shoes and spins around a few more times and rolls on her back, before getting up to receive her standing ovation.

The video's captions sums it all up perfectly: "When your dog was a breakdancer in a past life."
Cover photo: Collage: screenshot/instagram/aussiesdoingthings