Broken dog hides in the bushes and is too exhausted to run away
Woolton, United Kingdom - Georgia Harding and her boyfriend were having a blast on their dream vacation in Barbados. When they drove around in their car one day, they accidentally took a wrong turn and ended up saving a life.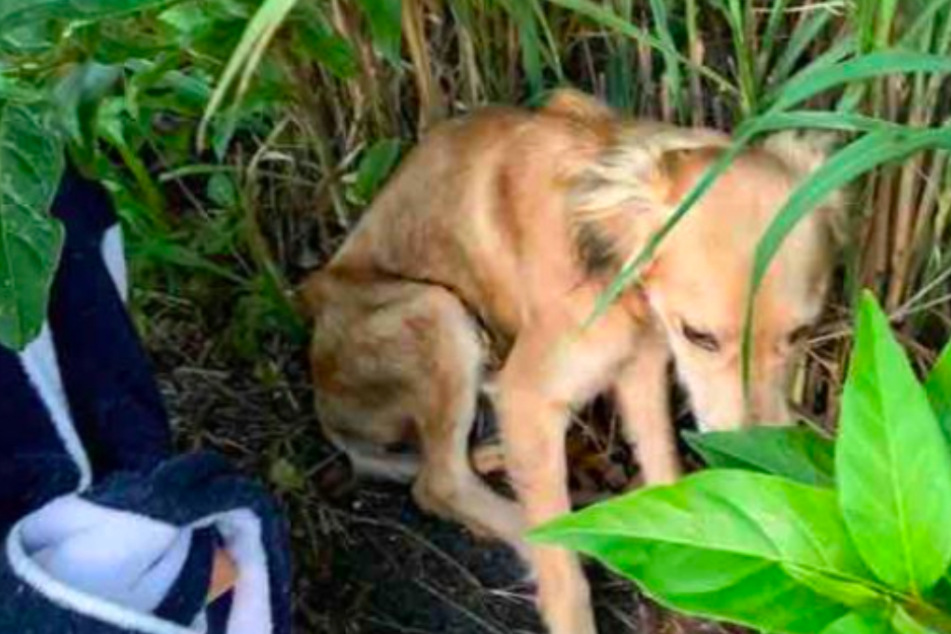 "We [...] found Simba slumped on the side of the road," Harding told Liverpool Echo and continued to describe the horrendous condition the dog was in.
He was "just skin and bone" and hid in the bushes when he was found - completely frightened and trembling all over his body. 
However, the little dog didn't run away. It seemed like he had already given up on his life.

The couple decided to take Simba to the vet, who said the poor pooch "was being eaten alive by ticks and wouldn't last 48 hours." 
Luckily they were able to save him and thanks to the treatments he received, the dog's health improved, and his confidence along with it.

However, he still has a broken paw and his only options are an expensive surgery or amputation.

Couple appeals for donations for Simba's leg surgery
The new dog owners can hardly wait to see the little fighter back on his paws again
Georgia and her partner already put a lot of money into his treatments, and since the leg surgery will probably cost over $10.000, they set up a GoFundMe donations page for Simba to collect some money.
Cover photo: Screenshot Gofundme