Disfigured dog inspires thousands with his story of survival
Oxford, UK - Angel the dog really did have his own guardian angel!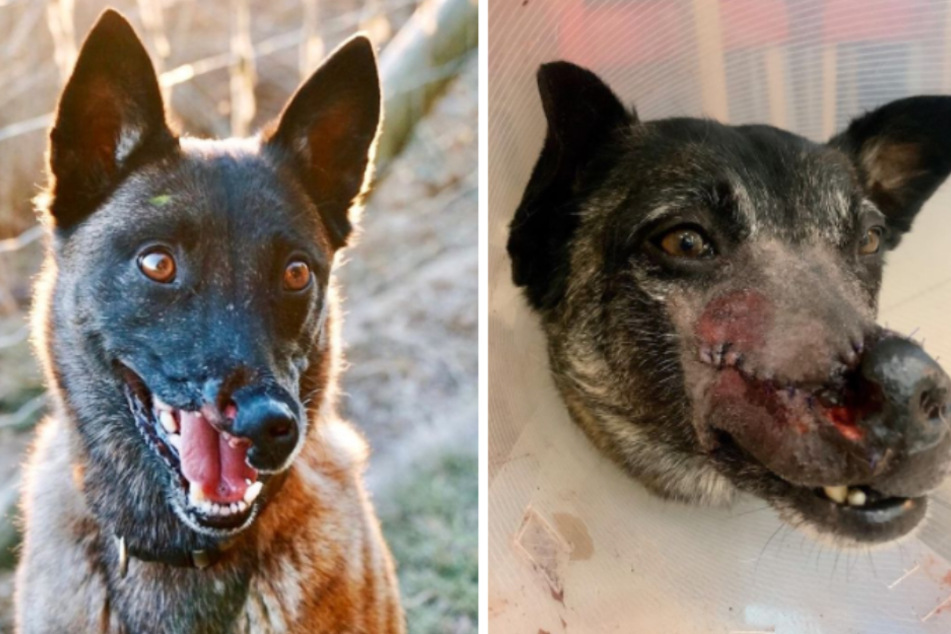 The Belgian shepherd mix was due to be taken to a slaughterhouse in Changhun, China, in 2015, but fortunately this did not happen. Animal lovers from Rushton Dog Rescue saved the pup from his cruel fate.
Angel did not make it through the ordeal without injuries. His face, especially his muzzle, was completely disfigured.
He was operated on in Beijing before the animal welfare organization flew him to the UK.
Although the operation went very well, Angel will probably remain disfigured forever.
Despite his unusual appearance, Hollie Cornes (25) immediately fell in love with him and took him in.
Owner collects donations for her dog Angel
But the joy didn't last long. The Brit learned during a visit to the vet that the dog still needed further operations – and these would cost around £7,500 (around $10,250)!
Hollie created an Instagram account for Angel, which already has around 31,600 followers. She also set up a fundraising page on GoFundMe, detailing her dog's dramatic story. She was able to raise a lot of money through these platforms.
The young woman told People Magazine, "We raised the money really quickly, which I never expected. It wouldn't have been possible without their support and fundraising. I would never have been able to afford it."
"We were told his first CT scan would cost £2,500 [around $3,417] and a lady on Instagram sent the money straight away – that was amazing."
Some of the surgeries have already taken place, so let's hope Angel gets better soon!
Cover photo: Screenshot/Instagram/wonkynosedwond