Dog finds a kind home despite gruesome tumor
Buenos Aires, Argentina - The Argentinean animal protection organization Proyecto4patas found a dog with a huge facial tumor. The activists are determined to make sure that whatever time she has left will be filled with love.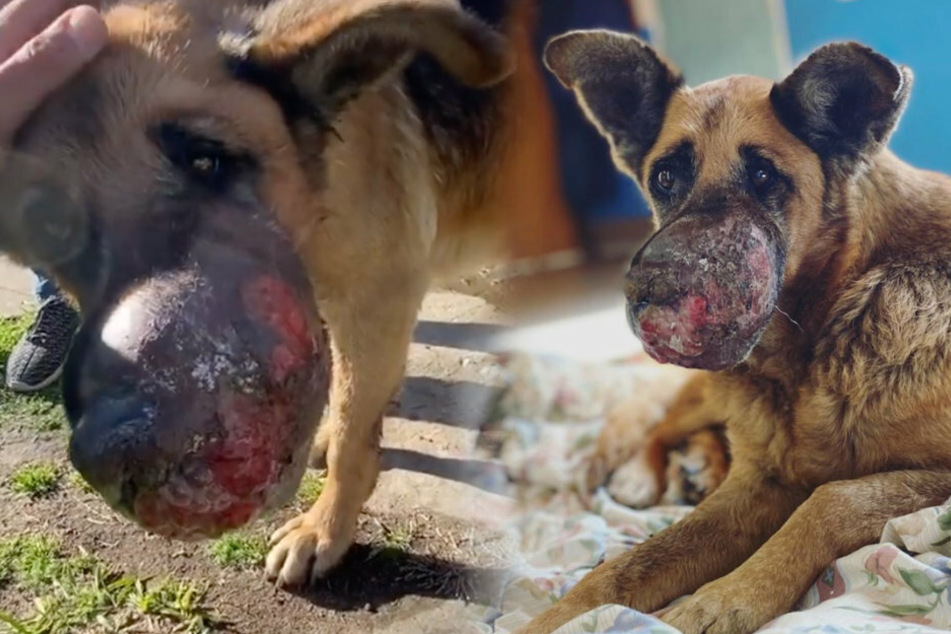 The dog looks out of the car trunk sadly. Does it know it isn't long for this world?
More than half of the dog's face is a huge tumor. It  looks terrible and probably feels worse for the poor pooch.
But the animal welfare organization Proyecto4patas did not just leave the dog to die.
The staff published an emotional statement on Instagram. They are aware that, more often than not, they are fighting a losing battle against death with their rescues, and this case was no different. 
"Today we rescued "India" and we know that she is not an easy case, the tumor in her muzzle is already very advanced and surgery is probably not possible."
The staff does not want to give up on the dog and will continue to administer palliative care. They want to give India a good life for as long as she is with them.
"India is already part of our family, and we will give our best to make sure that she is loved and cared for the rest of her life and that she gets to know what love is," the heartfelt post said.
The internet heard the message loud and clear. More than 27,000 people gave the post a thumbs-up. They are eager to know what the future holds for the brave India.
The team will keep the dog
India has become part of the volunteers' team, and she will not be put up for adoption like other rescued animals. But maybe India's time with them will be longer than they originally thought when they first met her. 
The team posted some good news from an oncologist a few days later. The doctor said that the large mass on India's muzzle did not affect the bone and that the tumor is probably easy to treat. Now everyone is keeping their fingers crossed for India and the team.
Cover photo: Instagram/Screenshot/Bildmontage/proyecto4patas