Dog freaks out owners with horrifying "gift"
Austin, Texas - This dog has to stay outside! A ferocious four-legged friend with a disgusting gift for her owners is currently a viral TikTok hit.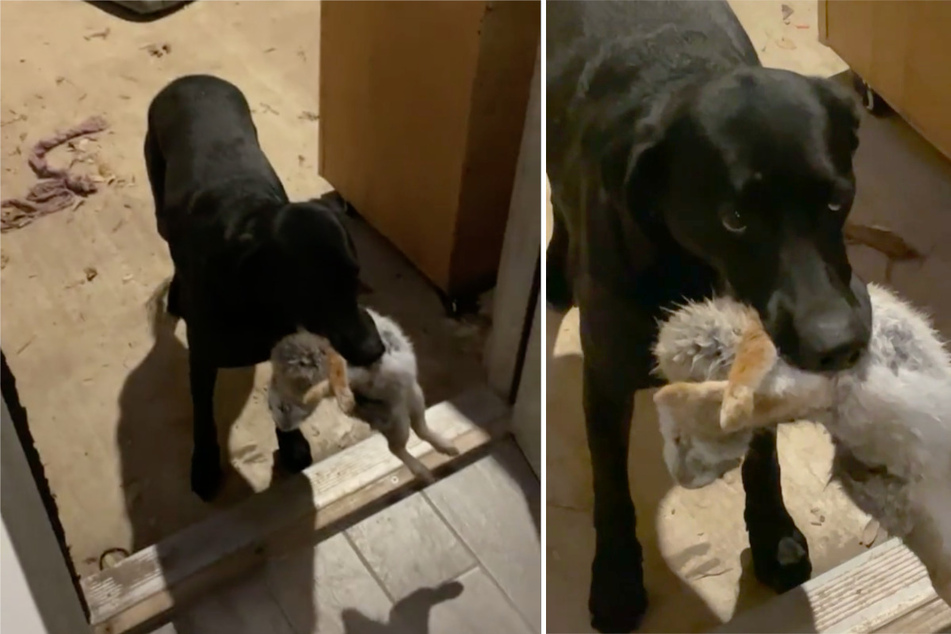 In the video, this Austin couple receives an unpleasant surprise: their faithful dog Scout tries to drag a dead animal into their home!
At the beginning of the clip, TikTok user Morgan Starr opens her front door. Then her fiancé Ruben calls out to their Labrador retriever.
In a flash, Scout comes running, and just as she's about to sprint through the door, the owners suddenly start screaming loudly, "No, no, no, no, no!"
There's no way they're going to let their dog in, and the reason hangs lifelessly in the four-legged friend's mouth: Scout is carrying a dead rabbit between her teeth – apparently, she just completed a successful hunt.
The canine looks sad, but Morgan doesn't feel too sorry for her, jokingly titling the post: "Someone arrest my dog, she's a MURDERER!"
Check out the clip of Scout for yourself on TikTok!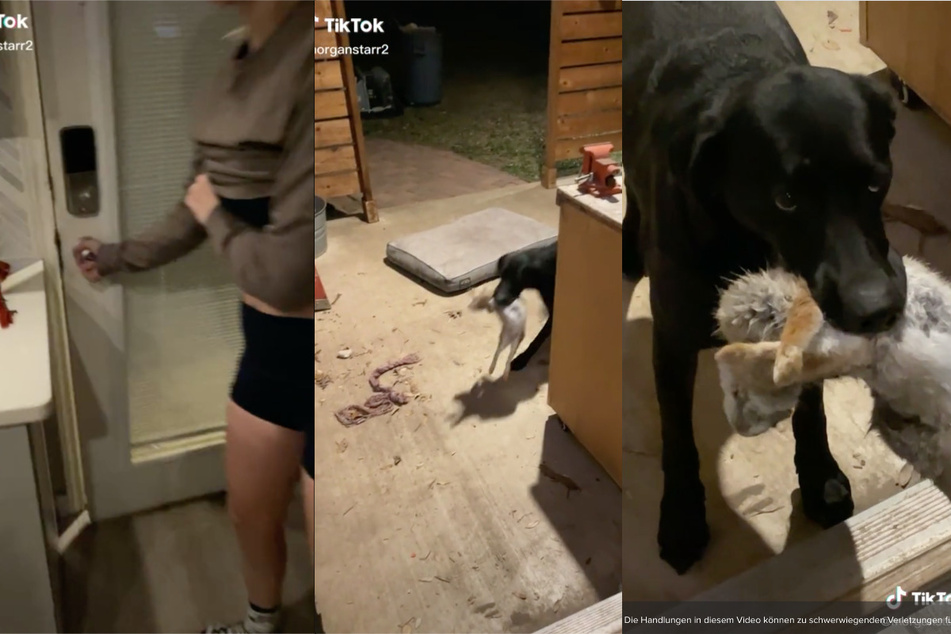 Hunting dog video has millions of views on TikTok
The video has already amassed more than 16.6 million views and 1.2 million likes on TikTok after two days.
In the comments section, there are another 15,000 posts from amused or disgusted users, who write the following about Scout:
"I feel bad cause the dog really be sad they yelled"
"He ain't paying rent might as well get dinner"
"We told that Silly Rabbit Trix are for kids. He never listened"
But don't worry, owner and pooch have already made up after the shock and loud yelling.
At least that's what Morgan Starr's latest videos suggest: Scout is already playing happily again – fortunately without a rabbit in her mouth.
Cover photo: tiktok.com/@morganstarr2