Dog goes missing after car crash, but his family refuses to give up hope
Nashville, Tennessee - A young woman and her father were at a stoplight when a car barreled into them and threw their poor pooch from the backseat. The next minute, he was gone.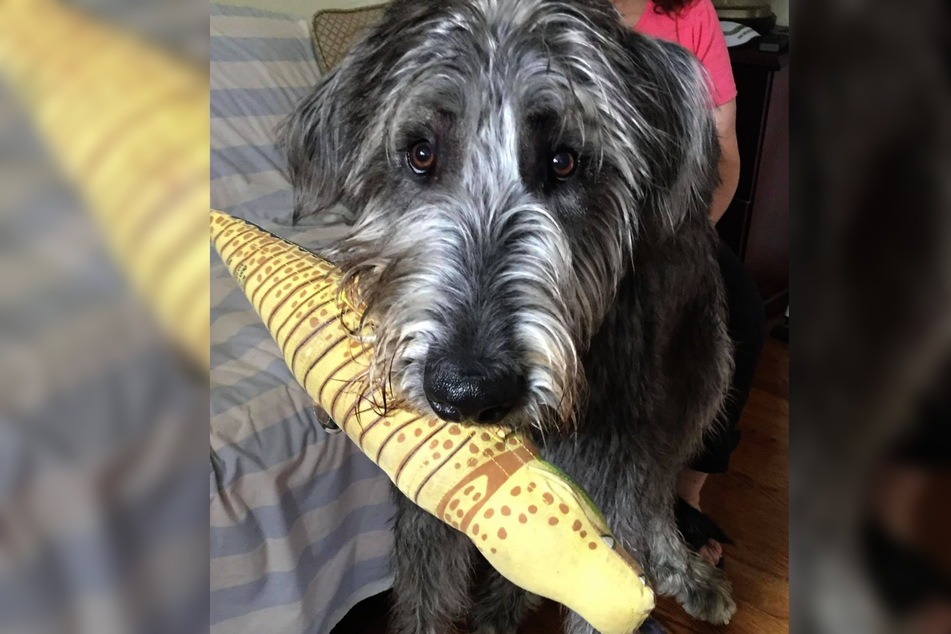 This is the nightmare scenario that Meredith McKay Luckett lived through on February 6.
Stunned, the young woman and her father hopped out of the car to look after their dog.
But it was too late: Fergus was nowhere in sight.
"As you can imagine, he was scared out of his mind, so he just bolted," Meredith told The Dodo.
She and her family immediately alerted the community, and in next to no time, hundreds of people from all over Nashville joined forces to help find the 200-pound Irish wolfhound.
"Within 30 minutes of the accident happening, people were trolling [sic] the whole area trying to help us find Fergus," Meredith said, still shaken.
Unfortunately, without success. The days went on and there was no sign of Fergus. But his owners refused to give up hope.
Family reunited with dog after four days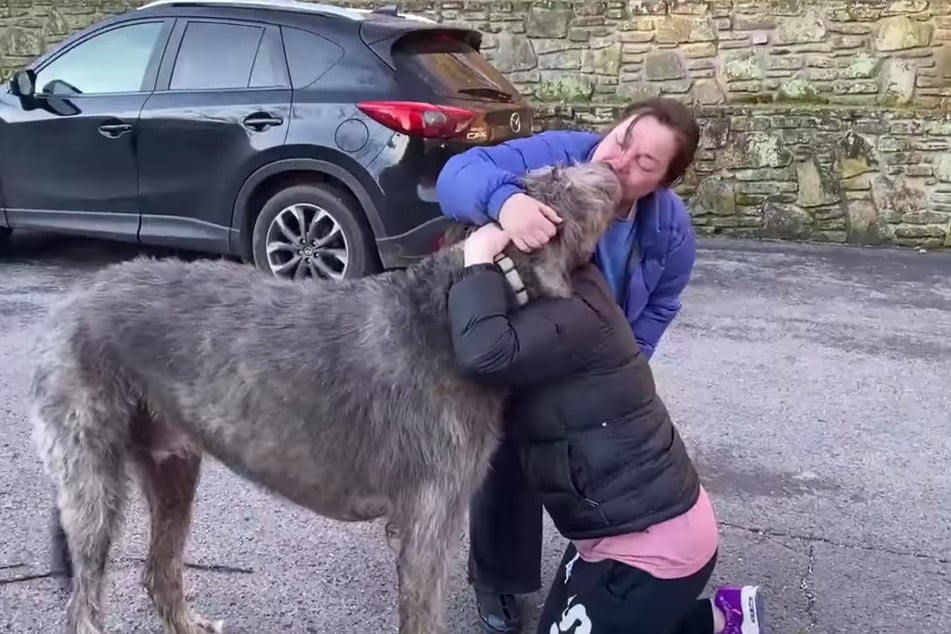 On Wednesday morning, Meredith received a call. "We have your dog," said the voice on the other end of the line.
The Luckett family breathed a sigh of relief knowing that their much-loved pooch was safe.
Fergus was found about half a mile southwest from the scene of the accident by a homeowner who spotted the dog and said he walked into her home when she called his name.
Meredith immediately rushed off, eager to embrace the gentle giant after days of fear.
An emotional clip, uploaded to Facebook, shows the young woman sobbing as she throws her arms around Fergus' neck. Their pooch is just as excited as he starts howling in joy and hugs his owners.
You'd better grab the tissues for this heartwarming reunion!
Cover photo: Bildmontage: Screenshot/Facebook/Meredith Luckett (2)