Dog lands itself in mortal danger and gives rescuers a sassy cold shoulder
Teluk Kumbar, Malaysia - A video clip of a doggo who got itself into a life-threatening situation has gone viral after the four-legged friend gave its rescuers the cold shoulder.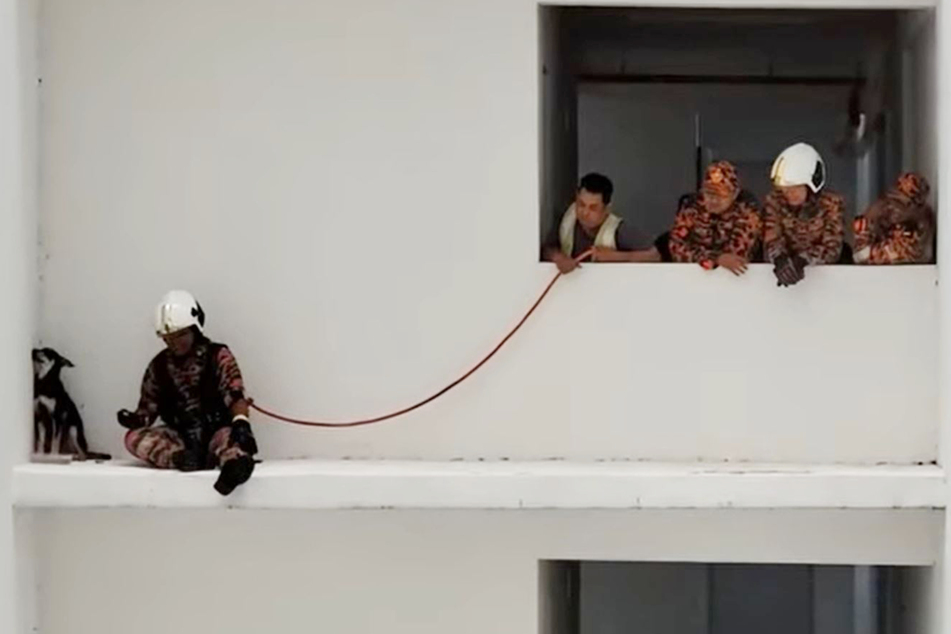 The hilarious footage posted by the Malaysian fire department went viral on Facebook, and rightly so. More than two million people have clicked on it since it was posted, and it's garnered thousands of likes.
The clip shows the moment a dog stranded atop a roof was met by a rescue team. One would think the dog would be ecstatic about their arrival, but the dog's response was anything but overly enthusiastic.
Instead of being happy about the firefighter's arrival or the treats he was trying to give the pup, the doggo presses its face against the wall next to it.
After a while, the firefighter looks back at his colleagues with a pained smile. Unfortunately, the clip ends without a satisfying resolution.
However, there's since been a happy turn of events.
Per The Star, the standoffish animal was inevitably rescued after all. The director of the Penang Fire and Rescue Department, Saadon Mokhtar, said: "They managed to catch the dog and bring it to safety. It was then released."
Apparently, the stranded dog was a stray, but by the looks of it, the canine may prefer it that way.
Cover photo: Facebook/Screenshot/Jabatan Bomba & Penyelamat Malaysia