Dog pals leave gift of destruction for owners to panic over
USA - One TikToker lost her cool when she saw the work of Rottweiler Lincoln and Pitbull lady Penny who made a huge mess in her living room!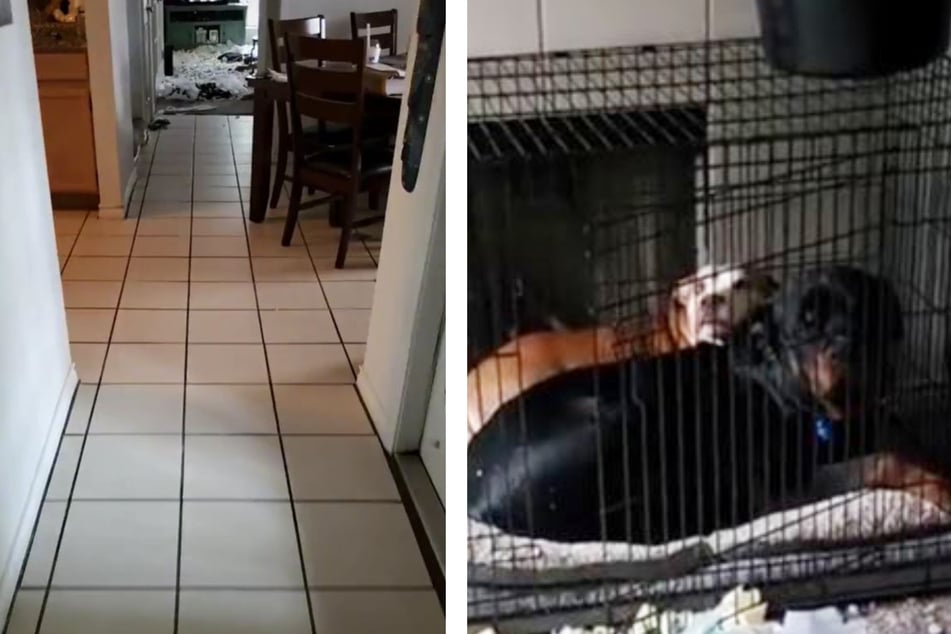 TikToker Angela Walker went viral after posting the heart-stopping sight on the social media platform this week. Around 18 million people have clicked on the work since then.
The clip begins in Walker's very clean hallway as she walks down it cursing like a sailor. You can already see the living room on the horizon, where the two animals literally shredded numerous cushions and foam elements.
The closer Walker gets, the clearer the extent of the destruction becomes. The two four-legged friends sit calmly cuddled together in their kennel, casting innocent glances at their owner as she starts to pop her top.
The woman angrily yells at her canine companions who were apparently unable to grasp the chaos of it all.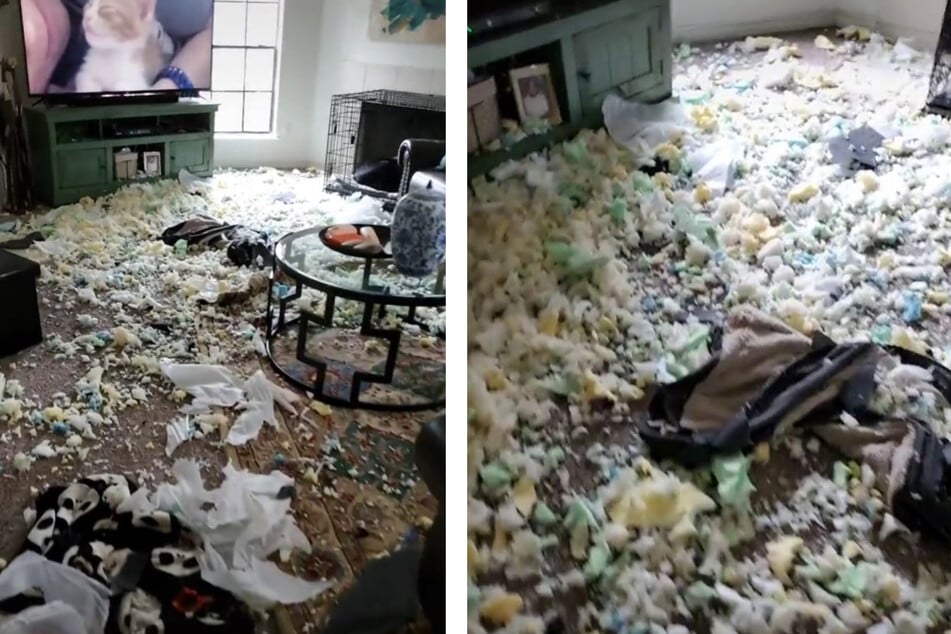 TikToker finds she can't stay mad at her fluffy friends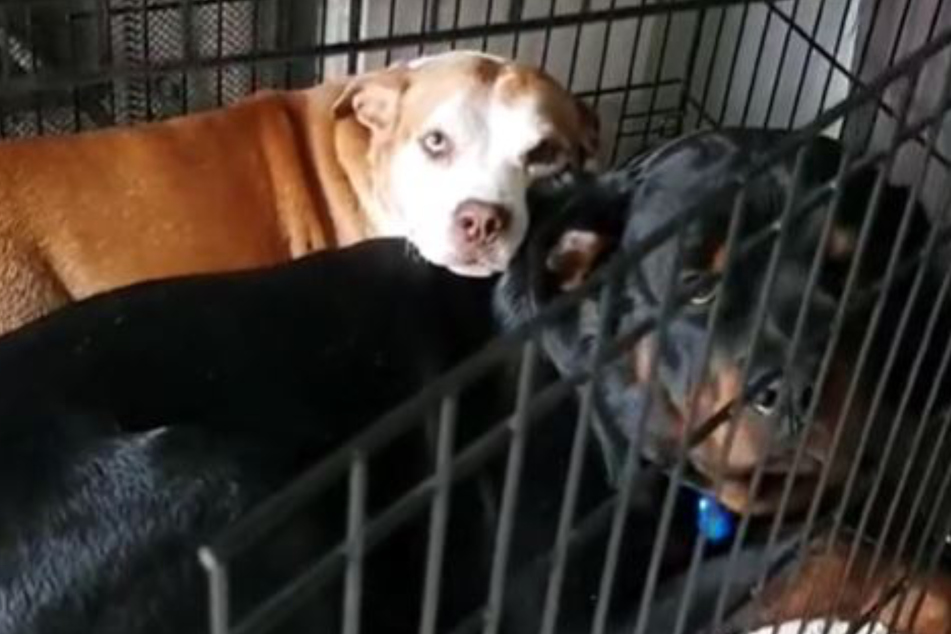 Walker dismissed any blame for the dogs' misbehavior in the comments section, saying she wasn't a bad owner "for the hell of it."
She wrote: "Lincoln the Rottie is my Big Man...the kids are all grown up and he's my protector and spoiled baby. Penny has helped me through many sad days and nights. She's a fierce protector and a loving older dog. Thanks to both of them, we're better! But they still have a pop."
In turn, Wagner replied to concerned TikTok users in a third video that despite her anger, the animals are fine, and the bunch is back to being a happy family.
The four-legged pals are lucky they're so adorable!
Cover photo: Collage: Screenshot/TikTok/lastnamewalker