Dog rescue unites high-risk shelter pups with convicts for "pawsitive" change
Tehachapi, California - One prison program pairs up dogs who were on death row at shelters with convicts and parolees so they can help one another rehabilitate from the inside out.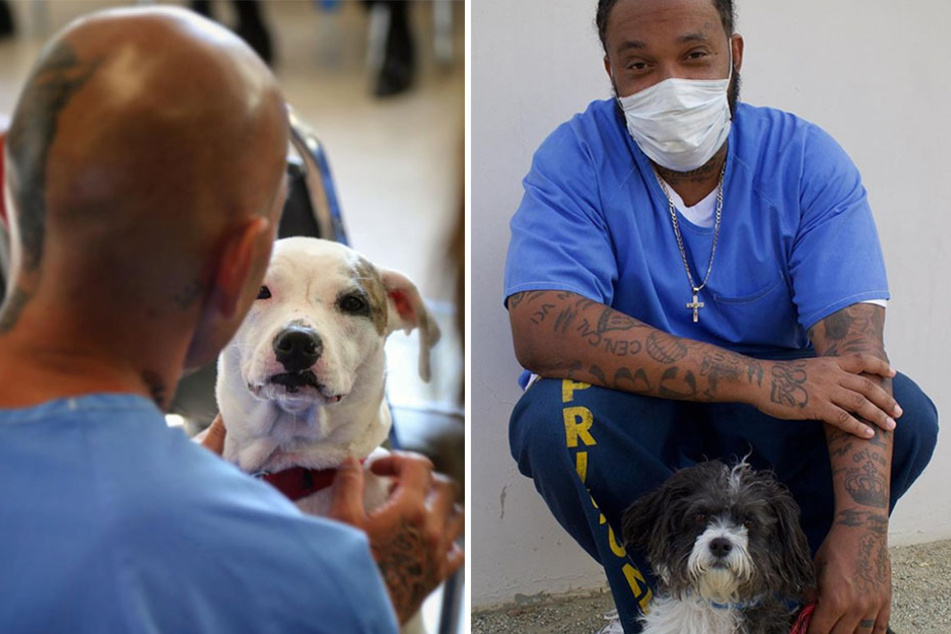 The founder of Marley's Mutts, Zach Skow, has been rescuing dogs who were given up on or waiting to be euthanized for nearly a decade. In 2017, he took his rescue and rehabilitation efforts up a notch by creating the Pawsitive Change Prison Program.
The program matches 24-30 convicts or parolees with 8-10 high-risk rescue dogs so they can train the pups.
Like many dog rescue owners, Skow noticed that some canines need more TLC and training than others in order to get adopted.

Rather than just hoping for the best, he sought to design a program that not only helped nurture the dogs back to their glory days, but also those in the prison system, too.
Change stemming from challenges
In an interview with UATV, Skow said "more of our incarcerated brothers and sisters need to have access to this kind of healing. The feeling is that dogs are medicine, and the medicine that they've been able to dose out in my life, we ought to try to harness that medicine, and give it to as many people as possible."
Once chosen for the program, inmates and parolees are paired with a handful of high-risk shelter dogs under the mentorship and training of Marley's Mutts Dog Rescue. They then help one another prepare to pass the Canine Good Citizen Certification at the end of the course.
The dogs and participants learn basic life skills throughout the sessions, ones that will get the dogs ready for adoption and the inmates ready for life on the outside.
The Pawsitive Change program has partnered directly with five prisons across the state of California.
Cover photo: Screenshots/Instagram/pawsitivechangeprogram