Dog rescued from a slaughterhouse is now terrified of his own kind
Cambodia - A poor dog named Brodie was rescued from a slaughterhouse in Cambodia. When he was found, he had a wound on his neck that was probably inflicted by one of his canine cage mates. This injury has had a surprising effect on the dogs behavior.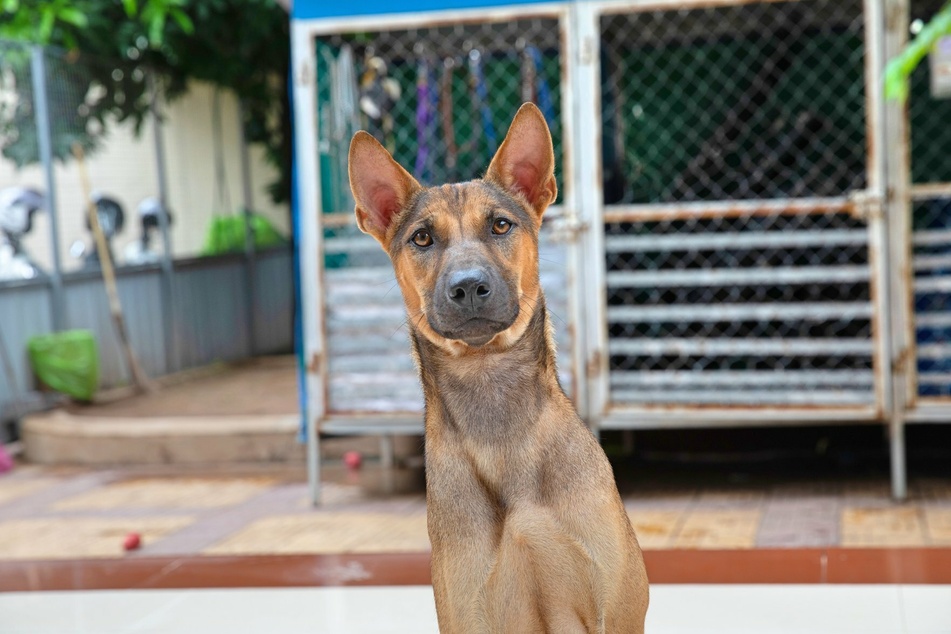 The German animal welfare organization Vier Pfoten (Four Paws) shared Bordie's story on its Facebook page. The male dog was rescued from a slaughterhouse in Cambodia in August this year.
Staff members from Animal Rescue Cambodia managed to save the dog from almost certain death. When they discovered the pooch, he had a terrible wound on his neck. The wound probably came from one of the other dogs that were locked up with him in a small cage for hours on end. 
The rescue team took care of the pooch's wound and it healed nicely. But the incident left more than just physical scars and now he doesn't like hanging out with his own kind. He prefers his human caregivers' company.
Despite suffering abuse, this dog prefers humans
According to Vier Pfoten's post Brodie even goes to extreme lengths to hang out with his human friends. "He always tries to be as close to us as possible – and even jumps through open office windows to get closer to his friends".
"Brodie is incredibly loving and experienced so many terrible things," the activists wrote. "These days he is most comfortable when he can take a nap surrounded by people in the middle of the office."
Only time will tell if Brodie will also make friends with his fellow dogs again or if he will always prefer the company of his two-legged rescuers.
Cover photo: Screenshot/Facebook/Vier Pfoten