Dog rescued in New York after being abandoned in forest
Corinth, New York - A dog was discovered in the middle of a forest in New York tied to a tree!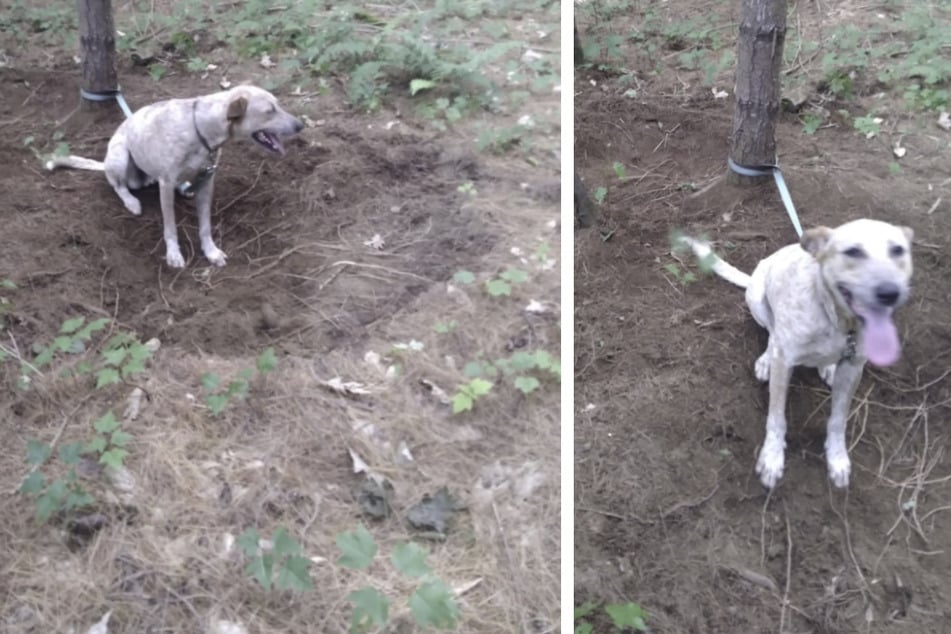 Saratoga County Animal Shelter staff suspect the dog must have spent about two to three days alone in the woods.
Local police are now investigating the incident. Witnesses are being asked for any information they may have about the dog.
In another post, the shelter clarified that the dog is now safe and receiving the care he needs.
Facebook users were shocked at the horrifying treatment the animal endured.
One wrote, "The 'Owner' should never get that dog back. This is serious abuse." Another said, "This breaks my heart. I hope they find the person who did this and is charged with animal abuse." A third person added, "This makes me sick I lived in Corinth for a while and can't believe someone would do something like this people are messed up!!"
Several people interested in adopting the four-legged friend have already come forward, but the shelter said they can't process adoption requests at this time because the police investigation is still open.
Anyone who wants to adopt a dog can check out the other animals on the Saratoga Animal County Shelter website.
Cover photo: Screenshot/Facebook/Saratoga County Animal Shelter