Dog sees himself in the mirror for the first time and has the sweetest reaction
Internet - This scene could hardly be cuter: a German shepherd puppy sees himself in the mirror for the first time.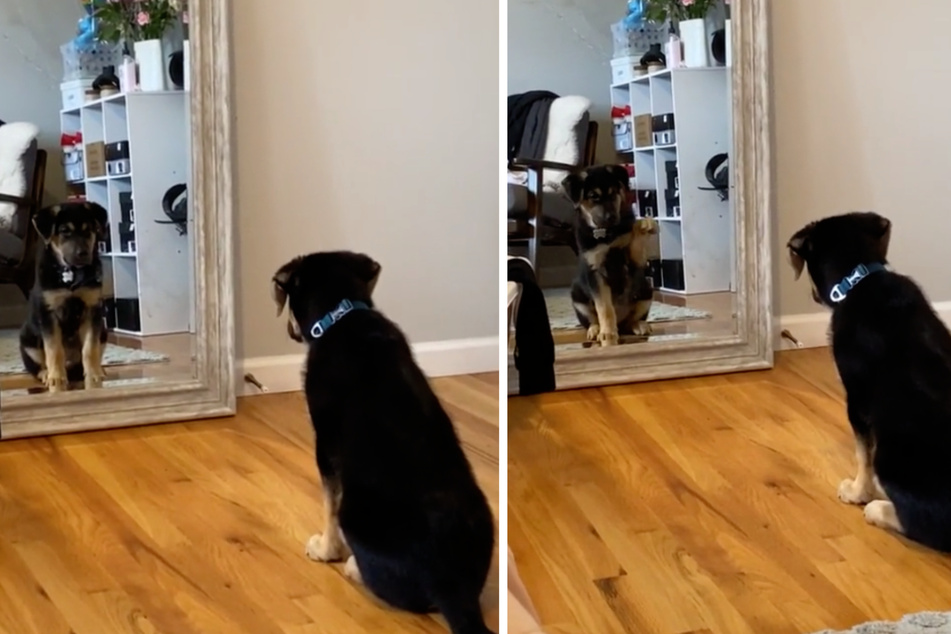 Back in August, Ella Williams shared a video of this sweet moment on TikTok, melting the hearts of many animal lovers.
Shortly before, she had caught her little dog looking at his own reflection in the mirror, completely fascinated.
After a few seconds just staring at himself, the puppy lifted his paw into the air. He actually looked as if he was waving to himself.
Ella wrote in her post: "soooo my puppy noticed himself in the mirror today and it's the cutest thing ever so i thought I'd share." The clip has since gone viral, with nearly seven million views.
The replies are filled with expressions of love and praise.
"Allow myself to introduce... myself," one user wrote. Another agreed: "Omg he's waving hi to himself."
"This is amazing!!!" added a third commenter. "Self recognition is not common in animals!! He's amazingly smart already."
Cover photo: TikTok/Screenshot/ellawilliamss25