Dog with separation anxiety gets saved by canine companion of his own
A woman and her dog were a great team that had already spent many wonderful months together. Because of this, Cocker Spaniel Zeus suffered from separation anxiety as soon as she had to leave him alone. Finally, the TikTok user had an idea that changed Zeus' life forever.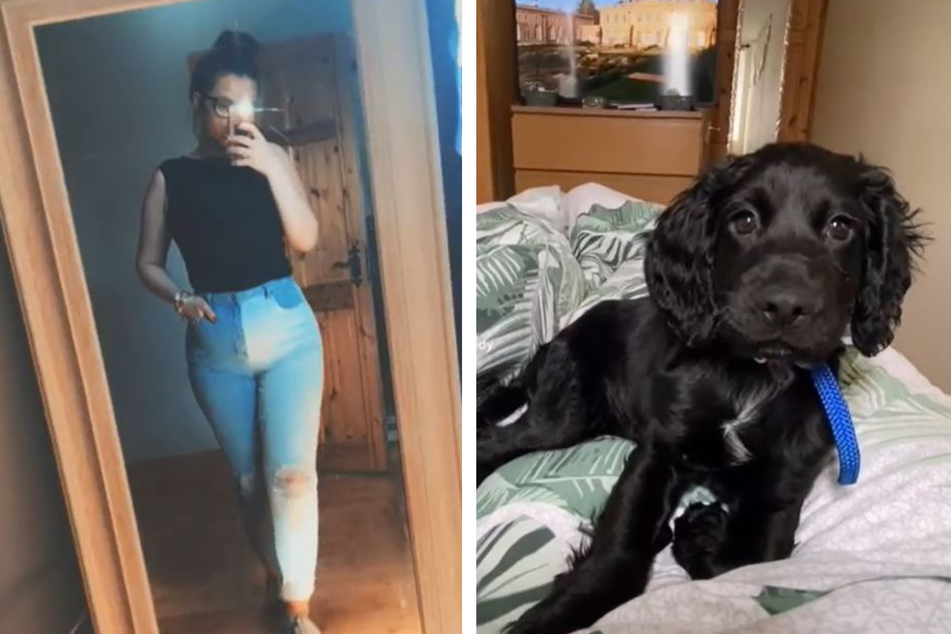 Last month, TikTok user Michealla Sheedy posted a video that showed her helping her four-legged friend in a major way.
In the clip, Michealla surprises Zeus with a new furry friend. Upon first glance, the Cocker Spaniel begins jumping around a cardboard box in which the newcomer – a German Shepherd puppy – is sitting.
Several scenes follow that show the four-legged friends as they go through thick and thin together: they play, cuddle, romp, and even gallop alongside one another on the beach.
The video was captioned: "Don't think i'll ever be able to watch this without crying." Honestly, we can't, either!
A solid 2.4 million people have viewed the video, with over 300,000 users liking it, and quite a few rightfully dropped heart emojis around in the comments section.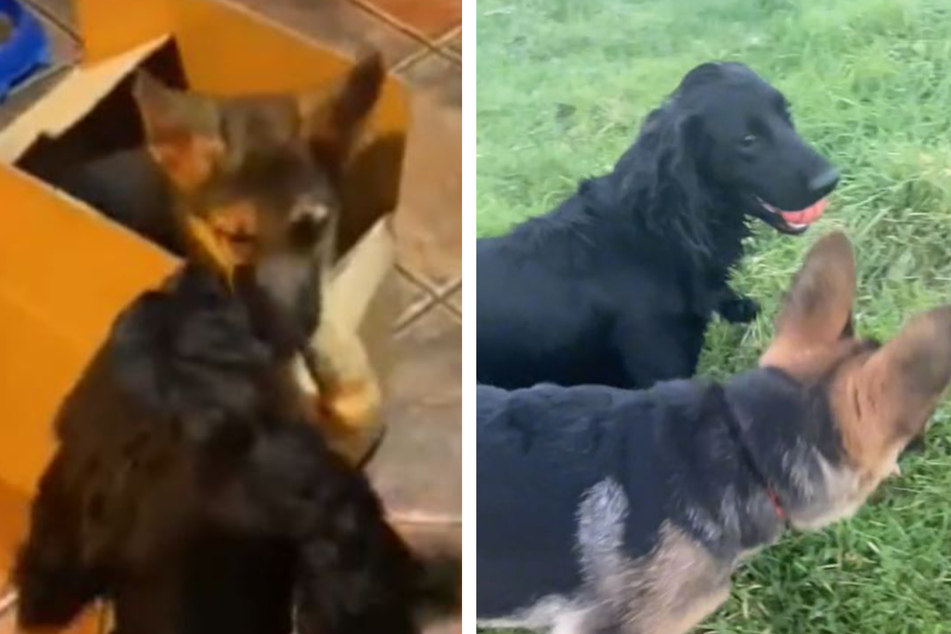 Separation anxiety can be stressful for humans and animals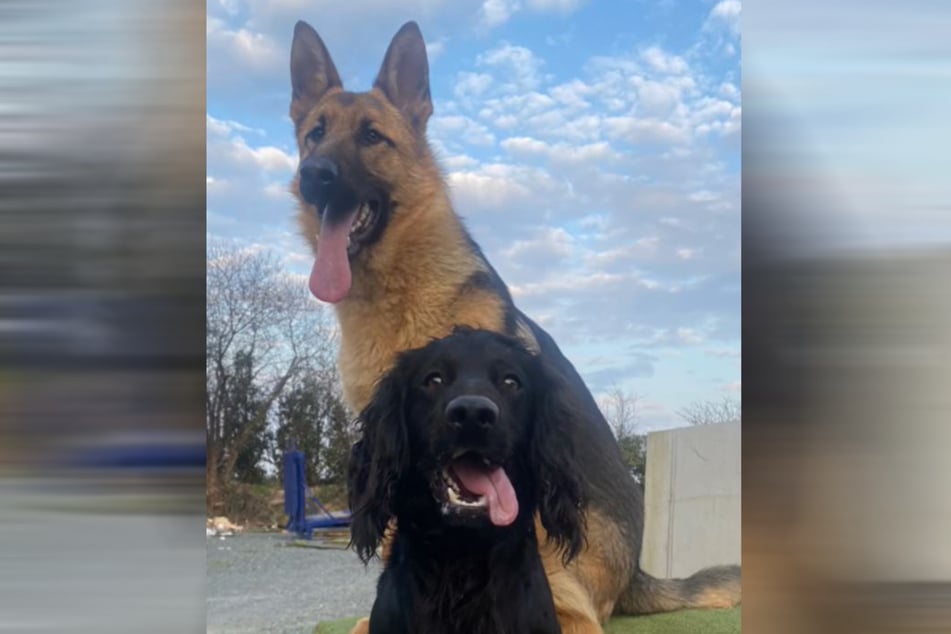 Separation anxiety can be a real problem for dogs, as the VCA Animal Hospital reports, "Separation anxiety describes dogs that usually are overly attached or dependent on family members."
And further, "They become extremely anxious and show distress behaviors such as vocalization, destruction, or house soiling when separated from the owners." Accordingly, these dogs would be constantly attached to their owners, often even following them from room to room.
Michealla Sheedy was able to break this vicious cycle by adopting a four-legged friend for her canine companion.
And just like that, Zeus' separation anxiety went out the window, and we love to see it!
Cover photo: Collage: Screenshot/TikTok/micheallasheedy