Fur-ocious intent! Dog confuses magazine spread for a fancy feast
There's no better viral recipe than a dog owner who harnesses the confusion of their fur baby by capturing and posting it on the internet.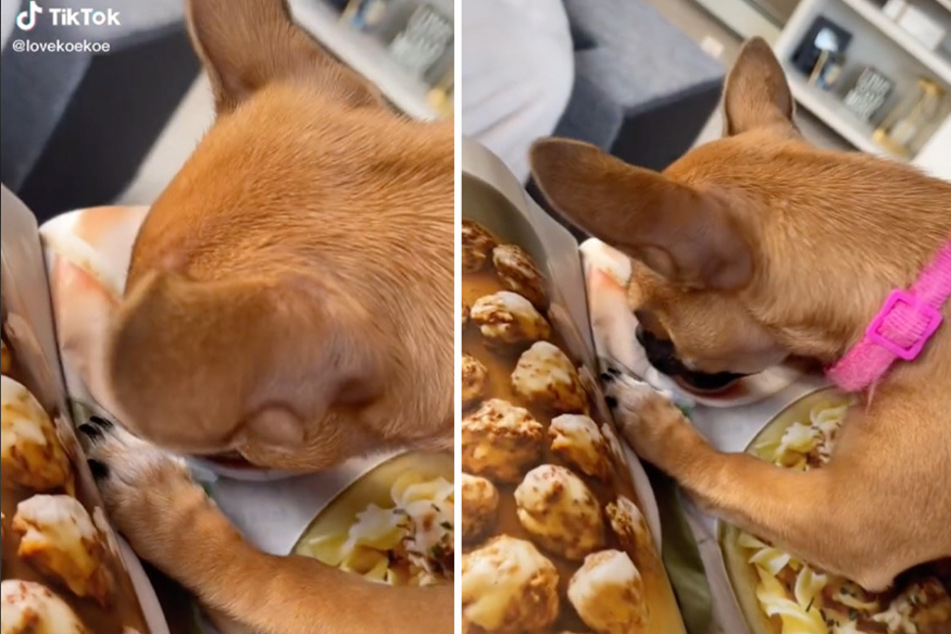 That's what TikTok user lovekoekoe did with her pup, which appears to be a chihuahua mix, after it had a rather perplexing run-in with a delectable display of food seen in photos.

Hangry for sweet, sweet human food, the doggo begins to frantically paw at and lick magazine pages displaying an Italian feast of pasta, meatballs, and other tasty treats as if the food was tangible.
The dog particularly focused in on a spoon filled with some type of saucy goodness, continuing to ravage the page while trying to score a taste.
TikTok was rolling in response to the eight-second clip, with users chiming in left and right.
One TikToker wrote "She's not the sharpest tool in the shed, but she's cute!"
Another chimed in with words that hit far too close to home, stating, "Yeah, sometimes I want the food pictured in magazines too."
You know a video has well and truly made it when the famous dog lovers account, WeRateDogs, drops a comment.
"Food looks so good you can almost taste it," the account wrote, and this fur baby clearly agrees!
Cover photo: Collage: Screenshot/TikTok/lovekoekoe