Great Dane trick has TikTokers drooling over a doggy delight
Oregon - A pet owner from Oregon has shown off her adventures raising Great Dane sisters Tiny and Mini. Yet, as they continued to make a sloppy mess, she taught them a trick that has won over TikTok and dog lovers everywhere.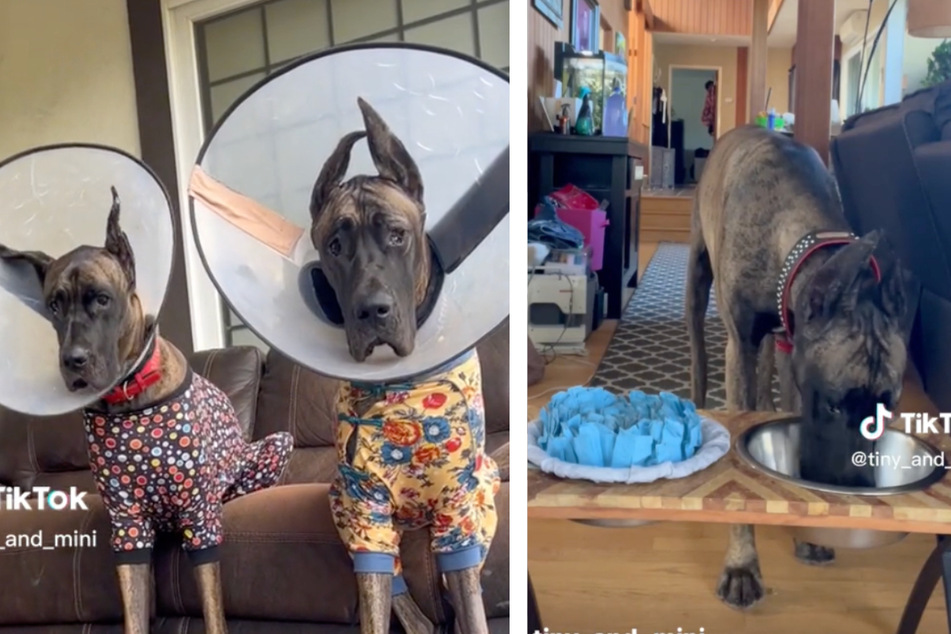 Great Danes are known for their tall stature, length, and their large, drooping mouths – which definitely causes most of the water they drink to end up outside the bowl!
That's why one pet owner decided enough was enough, and it was game over for her dogs' drooling.
"If your life is blessed with these magnificent beasts or other SUPER messy drinkers, you know what your floor looks like after each and every drink and wonder if any of the water actually got in their bellies," wrote Tiny and Mini's owner.
She posted a viral Instagram clip and TikTok video that has recently resurfaced, in which she teaches her dog how to wipe her mouth herself after each trip to the water bowl!
The "day 2" training video has been clicked over 9.6 million times on TikTok alone.
To viewers' delight, the tall dog bends down, slurps up, and drools happily. A second bowl is clearly visible next to the pup, but instead of being filled with food, it's filled with napkins.
What does the Great Dane do?
Great Danes go viral for mouth wiping trick on TikTok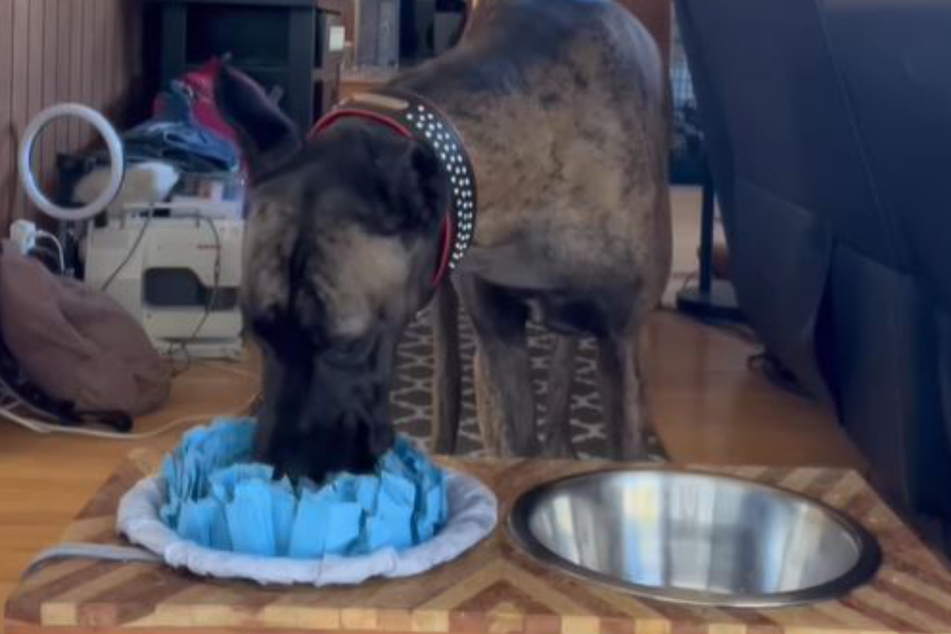 As Mini bends down with a wet nose, she then dabs her mouth in the wad of napkins – getting a few strokes and a treat from her owner in return.
Mission accomplished!
"Start with treats, then continue learning and reinforcing without treats," the owner advised in a follow-up vid.
TikTokers are loving the trick, with crying-laughing emojis littering the comments. Many, in turn, have shared tips they've also used when training their pooches.
It just might be possible to teach an old dog new tricks after all!
Cover photo: Collage: Screenshot/TikTiok/tiny_and_mini