"Greedy dog" just can't stay away from the pizza in hilarious TikTok
A Dachshund has inspired lots of laughter after its owner Georgia posted a TikTok of just wanting to eat pizza in peace!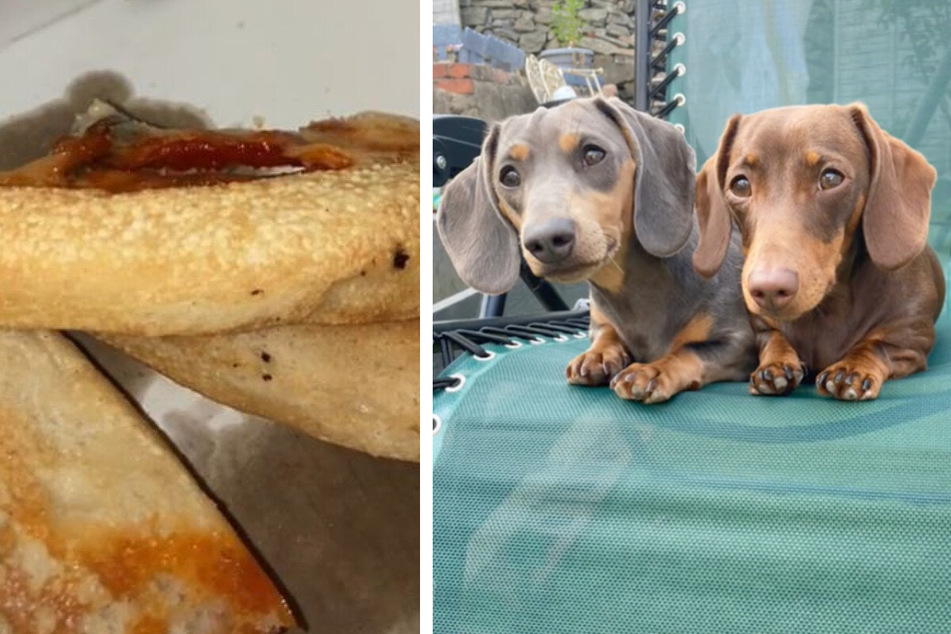 Dachshunds Sylvie and Stevie are featured in many videos on Georgia's TikTok page, where they're known for their antics as "the sausage sisters."
And it looks like the sausage dogs just want a bite of sausage pizza!
One viral video shows the dog owner's plight: she has to hold the lid of the pizza box up as a shield so her pups don't steal a bite.
"When you have to use the pizza box lid to keep the dog away from your pizza," the clip read, "but she's just too greedy."
The video then shows Sylvie's very long tongue and nose furiously poking through a hole in the box. The sight, paired with comedic music titled Funny Song, makes the clip quite hilarious.
In just a few days, it has already been watched by 7.2 million viewers and counting, with lots of jokesters in the comment section loving the animal's determination.
But is there a way for dog owners to combat the desires of their food-stealing pooches?
Dogs can get into a bad habit of stealing food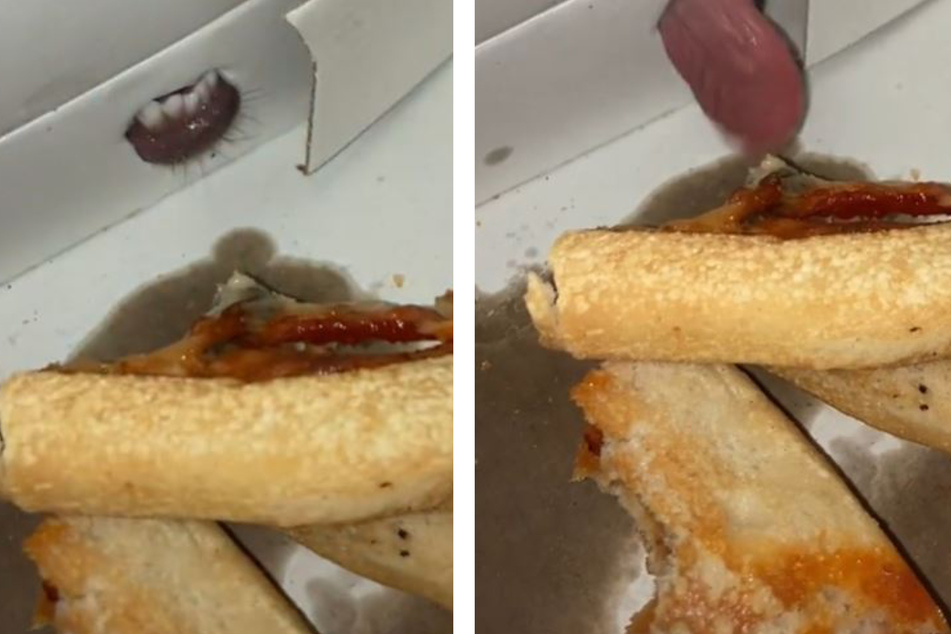 Perhaps unsurprisingly, dogs stealing food from their owners is a common problem for pet owners.
The American Kennel Club (AKC) said "counter-surfing" is an issue, and can become a bad habit, according to Newsweek.
Dog trainers from the AKC recommend keeping dogs out of the kitchen with a door or gate, training them to "leave it" with treats, and to not leave food on the floor or unattended.
Despite the advice, it looks like Georgia's sausage dogs are continuing to delight users on TikTok, many of whom sympathize that their pups do the same.
"The tongue took me out," one wrote. "Tongue game on point," joked another.
"This is totally my dog too," wrote a third.
Looks like they might need more than a pizza box barrier to keep the greedy pups at bay!
Cover photo: Collage: Screenshot/TikTok/georgiegirl1980