Most laugh-out-loud dog videos on TikTok this week
Get ready to laugh with these hilarious dogs! Check out these three comical canine videos you may have missed on TikTok this week that are sure to bring a smile to your face.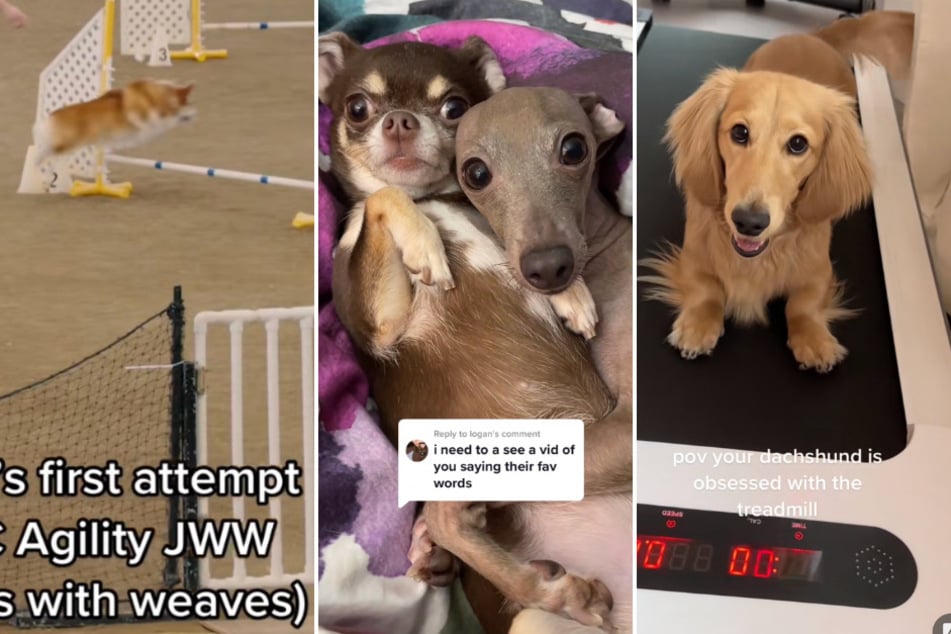 Are you in need of a good laugh?
Look no further than these precious pooches who are taking over the world with their hysterical antics.
From a cute dachshund named Henri enjoying his day on the treadmill to an athletic Corgi named Scotty trying his paw at an agility course, TikTok has once again proven to be home to the most amusing dog content.
Here are three of the funniest dog videos circulating on the platform.
Henri likes to stretch his short legs
The joy this dachshund has is infectious!
This video shows an adorable Dachshund named Henri who can't get enough of the treadmill.
In the clip, Henri is seen eagerly jumping on the machine while his owner laughs at his excitement in the background.
TikTok users joined in on the fun with laughable comments like, "he wants his summer body ready in time!!!" and "This is literally Doug from UP, prove me wrong."
Check it out below!
The best of pals
In this video, an Italian Greyhound and a Chihuahua steal the show with their hysterical reactions to hearing their owner say their favorite word: "outside."
The doggies are cuddling together on a blanket when their owner shocks them with the magic word, causing them to immediately jump up and run around.
One TikTok user commented, "I used to spell the word outside so my dog wouldn't get excited when I said it BUT MY DOG LEARNED I WAS SPELLING IT AND WOULD GET EXCITED."
Their energy and cuteness is sure to put a smile on anyone's face.
Most agile Corgi on the planet
This video shows a delightful Corgi named Scotty completing an agility course for the first time.
As he jumps over various obstacles, a silly sound effect plays that adds to the hilarity of the clip.
Scotty's determined attitude and waddle make it clear that he is having the time of his life, and TikTok users definitely agreed.
"He did awesome for his first time!!! You could tell how excited he was," one user commented.
Don't forget to check back next week for the best viral animal videos you might've missed on TikTok.
Cover photo: Collage: TikTok/Screenshot/@theminihenri, @iggy_n_chi, @lacorgi