Nearly identical dogs get switched Parent Trap-style at the groomers!
Burke, Virginia - Most dog owners think that they'd know their animal friend anywhere... but that's not what happened to Kebby and Joe Kelley and their sweet dog, Ehmi!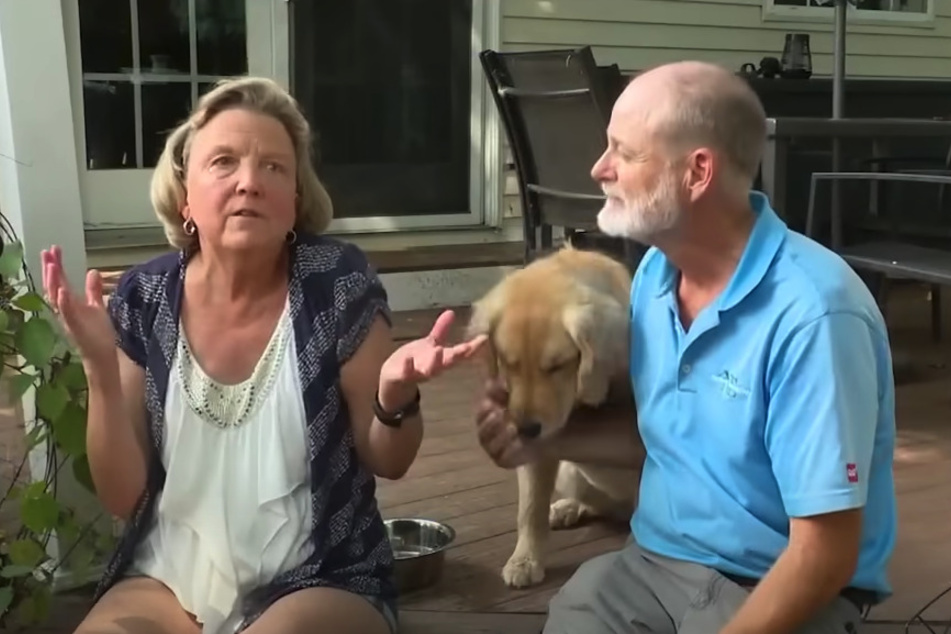 Kebby and Joe have been taking Ehmi to Affectionate Pet Care out in nearby Fairfax for a while now.
Happy with the service, the couple recently took Ehmi there once again for grooming services.
After they got the pooch home, however, the pup started acting a bit peculiar...
For one, Ehmi suddenly got scared of a neighbor who she is usually overjoyed to see. She also suddenly took up the habit of licking the faces of her owners, though she'd never been much of a licker before. Then, during training, Kebby described the golden retriever as anxious, panting heavily.
The biggest clue had to do with the family cats - they were suspicious of Ehmi all of a sudden, and the dog also appeared unsettled by her former kitty friends!
Kebby finally feared that the pet was sick and took Ehmi to the emergency vet.
After the dog's microchip was scanned, it quickly became pretty clear what was wrong with Ehmi... this dog wasn't Ehmi at all!
Accidental dog swap: The princess and the pupper!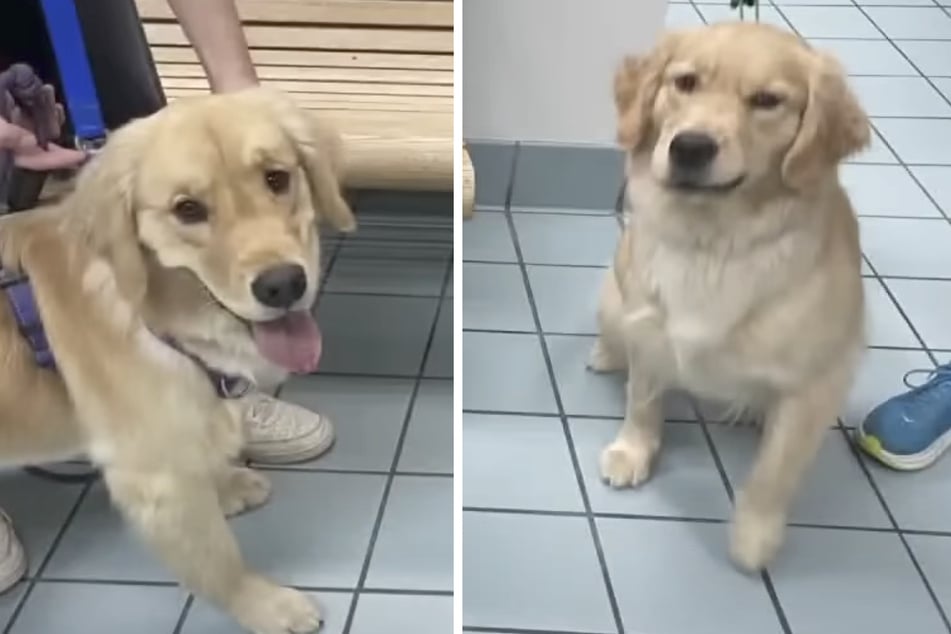 "We just never even thought that that would happen," Kebby says of the humorous mix-up in an interview with Fox 5.
Since the two puppers look so much alike, the Kelleys now want to do genealogical research to see whether the two might actually be related.

To avoid anything like this happening in the future, however, Kebby and Joe learned a new trick!
As it turns out, Ehmi has a distinctive birthmark on her tongue.
"From now on... before we pick her up... we're making sure that birthmark is there because, believe it or not, it wasn't that hard - that's why we can't be too upset with the daycare center. They look so much alike! It's really difficult."
Cover photo: Collage: Screenshot/Youtube/FOX 9 Minneapolis-St. Paul