NYC man trains his dog to help him avoid subway tolls in amazing video!
New York, New York - Here's definitive proof that man's best friend has always got your back – even when it comes to helping you avoid paying the subway fare.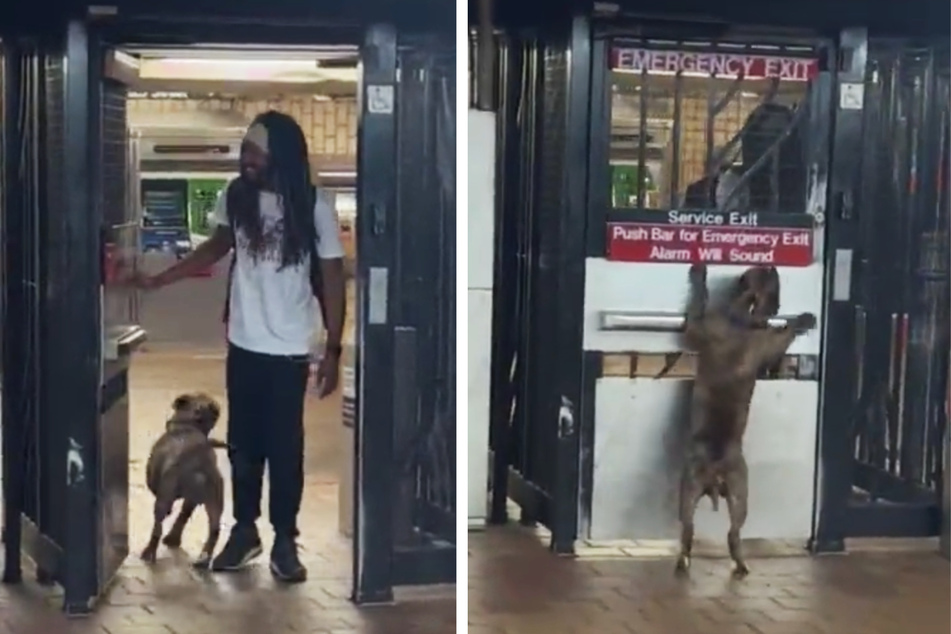 A video recently shared on Twitter shows a man standing on the other side of a closed emergency exit gate on the NYC subway, while his dog has slipped under the turnstile and found himself on the other side.
"Relax, listen – push the button," the man says calmly, as the agitated pooch walks back and forth, trying to figure out what it is he is supposed to do.
"Open it," he continues.
Incredibly, the dog then jumps up and pushes the emergency exit door open, allowing his owner and a friend to slip in free of charge!
Witnesses react in amazement, cheering on the devious little canine.
As the hilarious video did the round on Twitter, one user joked, "him and the dog are going to jail," but another had the perfect response: "nah, you didn't see him looking around for cops first."
While most fare evaders simply jump the turnstiles when no one is looking, this man may have come up with the most creative way to save a few bucks on his commute.
Cover photo: Collage: Screenshot / Twitter / @SubwayCreatures