One dog's heart-stopping relaxation trick leaves strangers dumbfounded
New York, New York - A doggo on Instagram has a rather concerning relaxation trick, and it's causing his owner a bit of trouble from concerned onlookers when out in public.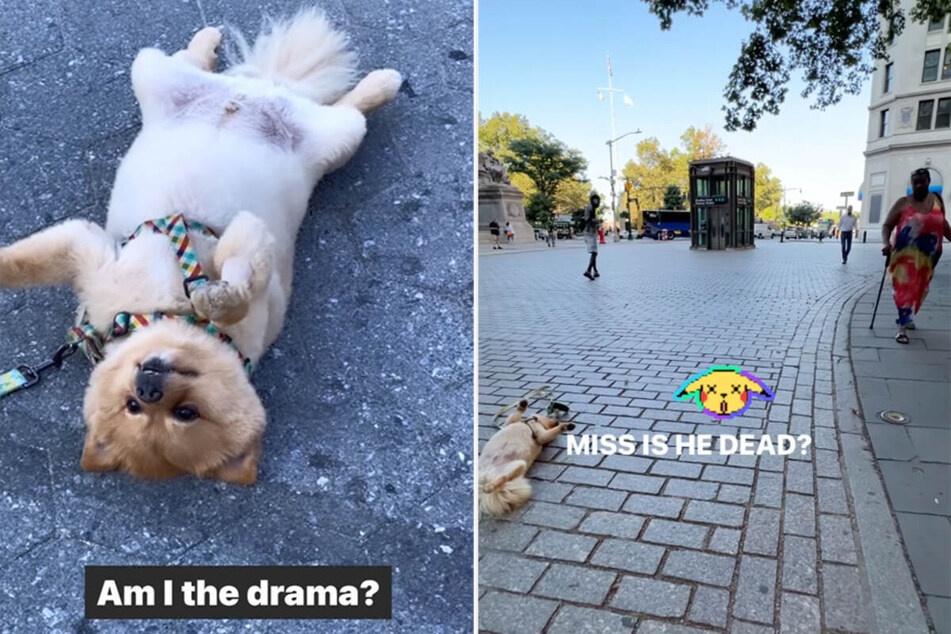 Leo the Pomeranian doesn't have the name "Lord Leo the Lazy Pom" for nothing.
Like many pups, Leo has some tricks up his sleeve that proves he's not a regular dog – he's a cool dog.
However, the Pomeranian's one-of-a-kind party trick just happens to startle nearly everyone he and his owner come into contact with when out in public.
Though Leo's human is surely used to Leo's interesting relaxation trick that involves the doggo plopping on his back and playing dead in the middle of streets and sidewalks, others are rightfully alarmed at Lord Leo's interesting version of self-care.
In one video posted to the dog's personal Instagram account captioned "really been traumatizing people lately," a woman is heard confronting Leo's owner: "Miss, is he dead?" she asked about Leo, who was sprawled out in the middle of a walkway.
"No, he's just relaxing," his owner responded, but the woman still wasn't sure that the pup was actually OK.
"You smiling about the dead dog. And I'm here, and now I'm involved with this," the onlooker quips while pulling out her phone to document the strange encounter.
Leo snaps out of zen mode for tasty treats
To prove that Leo was just chilling out maxing and relaxing all cool, his owner says, "Do you want to see how I get him up?" before calling for her canine companion: "Leo, do you want a treat?" she asks her "lazy Pom," who then jumps up and runs to his human for a savory snack.
"That's a damn shame," the onlooker says while laughing as she walks away.
The video's caption concluded with an apology: "Sorry to this person for making you think you were walking into a sinister situation."
Cover photo: Collage: Screenshot/Instagram/lord_le0