One man's dog started a highway police chase that saved his life
Haverhill, New Hampshire – On Monday, New Hampshire State Police engaged in a highway dog chase that ended in a life-saving discovery.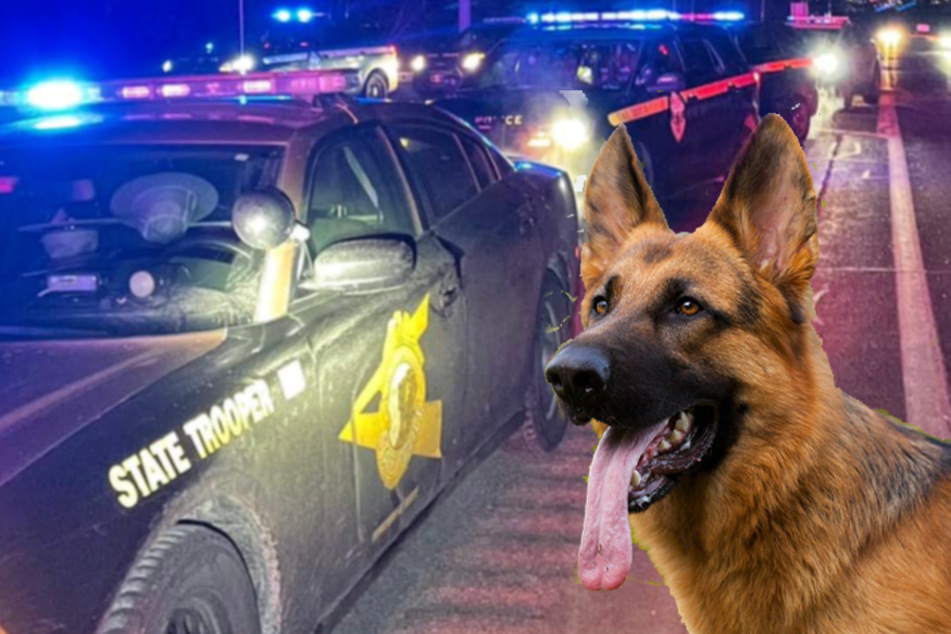 If it weren't for Tinsley the one-year-old German Shepard, her owner might not be here today.
On Monday, the New Hampshire State Police were alerted about a loose canine running on the side of Interstate 89 near the New Hampshire and Vermont state border, according to the department's Facebook page.
Unbeknownst to Trooper Sandberg, one of the officers who followed Tinsley as she ran down the highway, Tinsley was seeking help for her owner, Cam Laundry, and his friend who had been ejected from his truck.
When Trooper Sandberg and several Lebanon Police Officers attempted to close in on Tinsley, she kept sprinting down the highway, leading law enforcement right to the scene of the car accident.

As officers crossed into Vermont, they noticed a damaged guardrail, and soon after noticed a heavily damaged truck that appeared to have rolled over numerous times.

It then became apparent to the officers that Laundry and his passenger had been ejected from his truck, and were both hypothermic and severely injured.
Thanks to Tinsley's determination and commitment to her owner, the officers arrived in enough time to seek medical attention that saved Laundry and his passenger's lives.
"This was almost like a real-life Lassie situation," said Dan Baldassarre, according to CNN.
He continued, "This dog definitely saved their lives. I don't think they would have survived the night given the temperatures."
After the fact, Laundry raved about his canine companion to NBC5, calling Tinsley, "My little guardian angel." He added, "It's a miracle that she had that kind of intelligence to do what she did."
Tinsley's life-saving highway sprint proved that dogs truly are a man's best friend.
Cover photo: Collage: Screenshot/Facebook/NewHampshirePoliceDepartment/123RF/Koljambus