Puppy dumped in garbage container because of birth defect gets her chance at a happy life
Gloucester, UK - A stomach-turning act of cruelty may have indirectly given this poor puppy a chance at a better life, after she was shockingly found dumped in a trash container.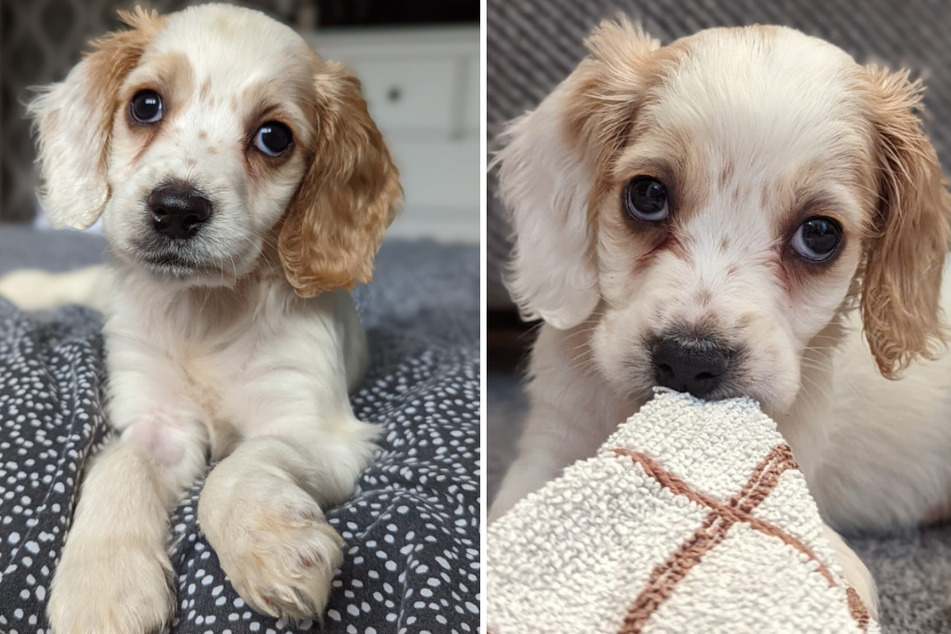 As the Cotswolds Dogs and Cats Home in the British town of Gloucester wrote on Facebook, little Winnie was discovered by a good Samaritan, who immediately took the 8-month-old Cocker Spaniel to a veterinarian.
That turned out to be a very important decision, as doctors discovered Winnie was suffering from a serious medical issue. The elbow on one of her front legs had fused badly after birth, which stops her from walk properly.
It means the only solution is a drastic one, according to the Cotswolds shelter: "[There] is nothing more we can do but remove her leg and rehabilitate her with physiotherapy and possible hydrotherapy. As she is still so small, we have to wait at least another 15 weeks before we are able to carry out this operation,"
The good news is that, with plenty of physiotherapy and attention, Winnie could still live to be a happy and healthy dog.

"She is so tiny, I could hardly believe it when I saw her. It's likely the previous owner couldn't afford her care, so decided to abandon her when she needed help," a spokesperson for the Cotswolds Dogs and Cats Home told the Mirror.
Since the care she needs is extremely expensive, the shelter decided to start a fundraising campaign for little Winnie. The response was astonishing
Charity raises funds for surgery of dog Winnie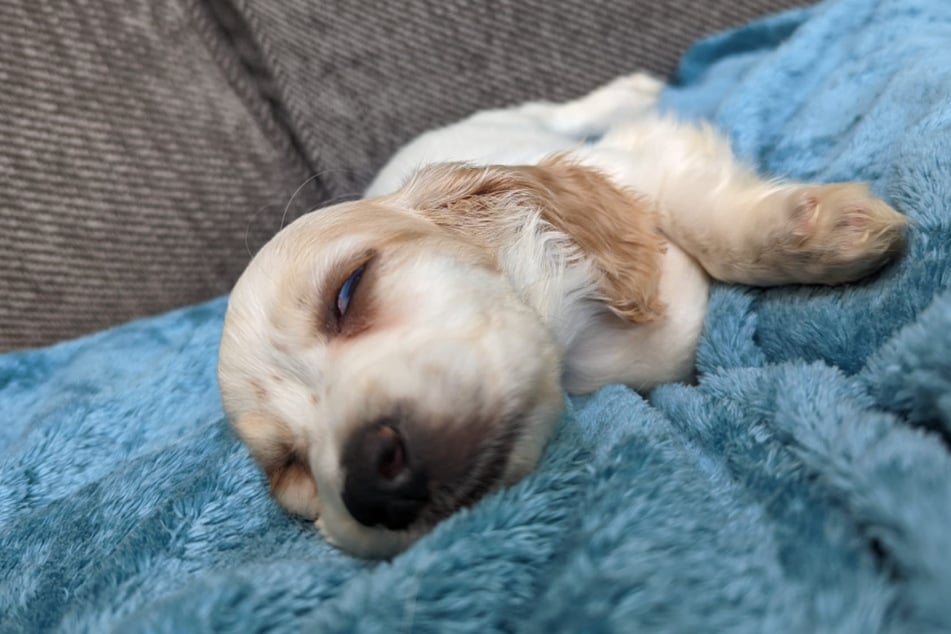 The tiny pooch's medical bill had already run into the hundreds of dollars when her carers determined that the operation she needed would cost over $1,700.
That's a lot of money, but the calls for donations were answered with more generosity than the shelter could have ever imagined.
Within a week, almost $3,000 had been raised for Winnie's surgery and recovery. This overwhelming show of kindness was all the more welcome given the puppy's continued struggles, which included two worrying seizures.
Despite all these problems and an incredibly rough start to life, Winnie is in good hands now, with a senior Cotswolds Dogs and Cats Home employee taking over as her foster mom.
As a video update posted on Facebook shows, Winnie is spending her days scampering around as best she can – hopefully with her whole future ahead of her.
Cover photo: Montage: Facebook Screenshot The Cotswolds Dogs & Cats Home - CDCH