Puppy left traumatized by hair-raising DIY grooming disaster
New Zealand – If 2020 was a phrase, it'd be, "The pandemic made me do it." While the world was in lockdown, people got creative with their grooming needs, and those of their pets, too. But DIY haircuts never turn out quite like you expected, and especially not for one dog.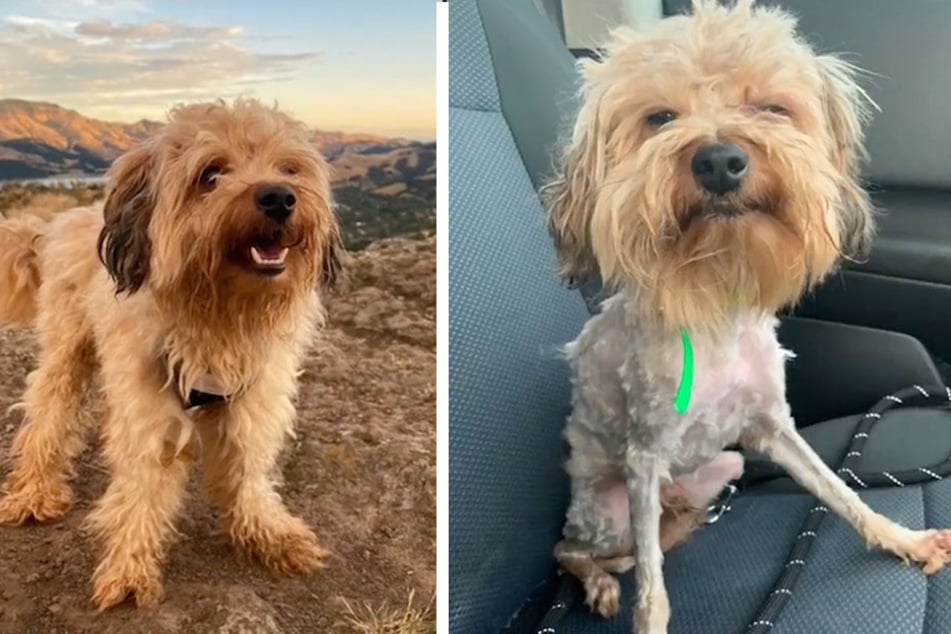 If you thought cutting your own hair or a friend's was hard, try grooming a squirmy pooch with hair clippers made for humans for the first time ever.
With nowhere to go and nothing to do, idle hands turned into the devil's plaything during quarantine and people became amateur hair stylists or groomers.
That was the case for Holly Lee from New Zealand, who posted a TikTok of her experience giving her dog Rusty an at-home buzz cut.

The video starts out by Lee showing off Rusty in all of his fluffy glory, frolicking and jumping for treats with a smile plastered across his face.
This was Rusty before chaos ensued, and his life changed forever.
It was time for the four-legged lad's big post-grooming reveal, and the photos couldn't be more telling.

Rather than trimming the fluff down, Lee ended up shaving the dog almost entirely down to the skin, leaving only his face full of fur. The smile he once had from ear-to-ear was gone, and all that remained was the shell of a defeated pup.
The comment section of the video is plagued with endearing messages of support, love, and understanding for Rusty, with a dash of humor. One comment read, "OK, but why does the dog look like Frank from Shameless," followed by two crying emojis.
Another viewer sympathized with Lee: "Why in the grooming videos do they make it look so easy but when we attempt it, we come out [like] this."
It's reassuring to know that like human hair, fur grows back, and Rusty can return to his carefree, fluffy, and happy self.
Cover photo: Screenshot/TikTok/crustydog