Ruff and tumble: puppy's hilarious attempt at a bark goes viral
Internet - Don't let Karl's size fool you! He might be a little puppy, but he's got a big bark – a bit too big for his own good, it turns out.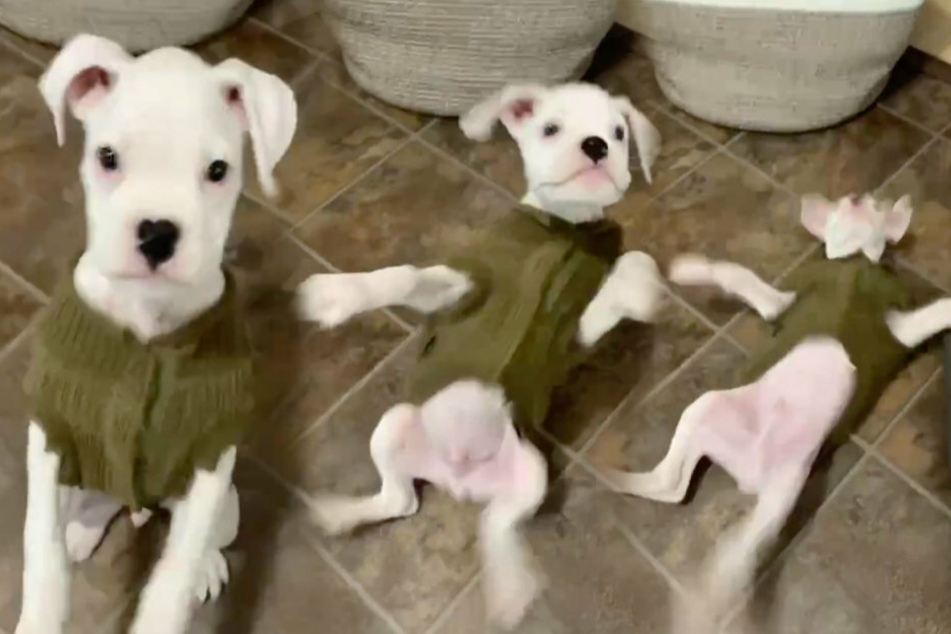 Thousands of Twitter users can't help but laugh at the adorable pooch and his silly antics.
The 10-second video published by WeRateDogs on November 25 went viral and already has almost 2 million views.

In the short clip, Karl is strutting around an apartment, looking good in a fashionable green cardigan. As if he realizes that he's being recorded by his owner, he trots over and sits down in front of her.
"Hi," the woman behind the camera says, as Karl looks up to her with a cute look on his face.
Since it would be rude not to respond to the greeting, the dog lets out a short, sharp bark – and promptly falls over, blown away by the strength of his own voice!
Karl certainly has a good set of pipes on him. You could say he's a real "sub-woofer", but all those decibels are a bit too much to handle at the moment.
As his owner has a good laugh about the silly scene, her canine companion gets up and wanders away, looking a bit embarrassed.
Woof! Karl's bark is too strong for his own good
Plenty of Twitter users were giggling along with Karl's owner – and not just about his little mishap either.
"This is unbelievably cute but can we talk about the cardigan?" wrote one admirer, while another came up with a scientific explanation for what happened: "This is a clear example of Woofton's Third Law of Physics: Every woof has an equal and opposite woops."
Cover photo: Twitter/Screenshot/Collage/WeRateDogs