Senior dog gets the zoomies after bath time and Instagram loves it!
Korea - Momo the dog may be a senior, but she's living out his golden years like a champ – and there's nothing that gets her going quite like a good, energizing bath!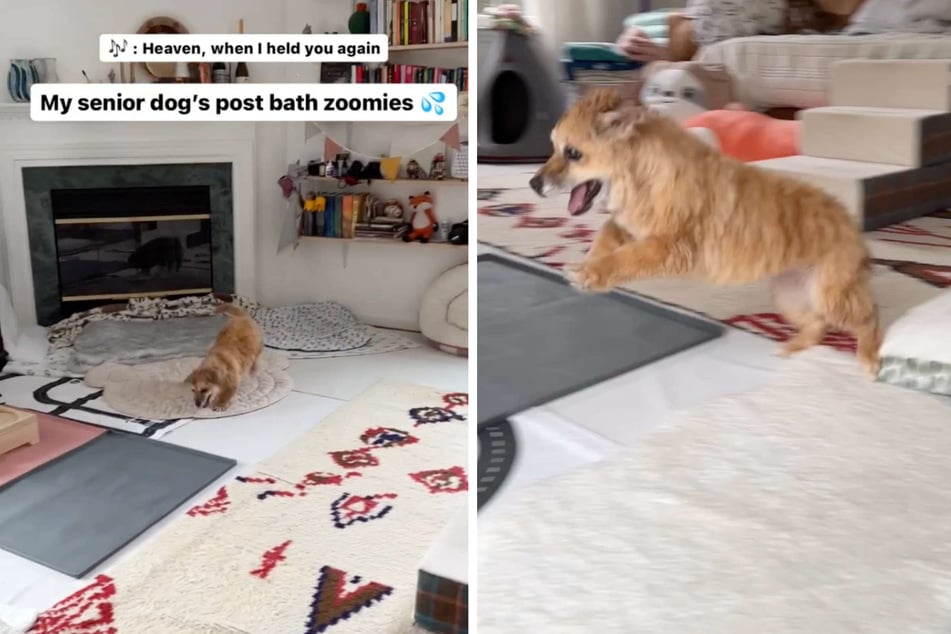 At the ripe old age of 13, you'd think this shaggy pooch might be slowing down a bit.
But nothing could be further from the truth. In fact, Momo seems to get a new lease on life every time she gets to take a bath.
A viral Instagram clip shows the happy hound literally jumping for joy around her home afterward, displaying the kind of mobility that a dog half her age would be proud off.
It's all part of Momo's "post bath zoomies," as the video's caption explains.
But what makes this sight even more impressive is its backstory!
Momo's sad life story gets a happy ending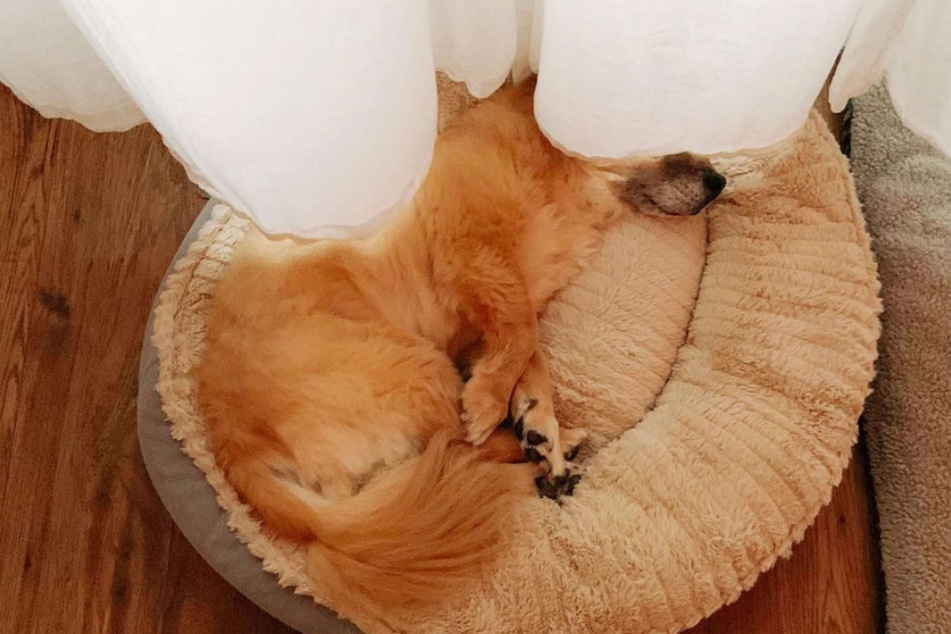 Momo may be a happy-go-lucky senior now, but that wasn't always the case.
In fact, she spent most of her life in a Korean shelter, with "no name and not much hope of getting out," according to a lengthy Instagram post.
As the years passed, Momo's age and her health issues meant that no one would adopt her – until her current humans met her and fell in love on the spot.
Now, she has a name, a home, and a super popular Instagram presence that she shares with her four-legged friend Fig , who's also a senior.
Speaking of her name, there's a reason "Momo" was picked. It's taken from a German book and cartoon character – a mysterious girl who "appears out of nowhere to an unknown city," per another post.
"She is parentless, can't do many things like read and count and doesn't know how old she is," it continues. "But she has the extraordinary ability listen. Really listen. And she quickly becomes known as someone who is really able to help people find answers to their problems, make up with each other, and think of fun games."
Cover photo: Collage: Screenshot/Instagram/aboutmomoandfig (Screenshots)