Spoiled dog only eats her meals if they include a secret ingredient
Internet - The things people do for their beloved dogs...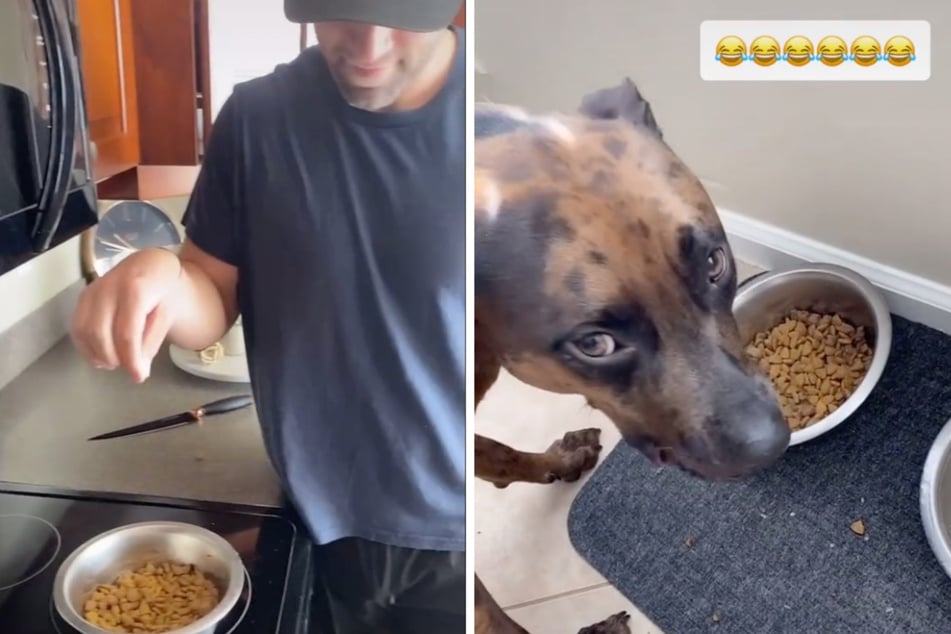 Ellie has always had trouble eating. So much so that her owners already "switched to multiple brands to get her to eat." However, nothing ever really worked.
But since they weren't planning on letting their canine companion starve, they had to come up with an idea.
Their brilliant solution isn't just incredibly heartwarming – it's also grade A viral material!
TikTok user vpopitdontstop's clip shows how a little bit of creativity and a lot of love can convince Ellie to stop turning her nose up at the meals. The picky pooch just needs to believe that she's being served a gourmet dish!
The video shows Ellie sniffing at a kibble held out by her owner and looking distinctly unimpressed. The recording then cuts to the man pretending to elaborately prepare the food in the dog bowl.
Ellie is fascinated. While the young man places the bowl on the stove, swings it back and forth, shakes a few closed seasoning boxes over it, and even cuts up a piece of dog food to sprinkle over the rest of the fancy meal, she carefully watches him with hungry eyes.
In the end, the fake chef even puts the bowl into the microwave for a few seconds, before finally serving dinner. And voilà! The trick worked!
After seeing how much work has gone into her meal, Ellie suddenly seems much more interested in it and starts eagerly chomping, even though the food bowl contains the exact same ingredients as before.
Maybe she just needed that extra secret ingredient: a generous portion of love!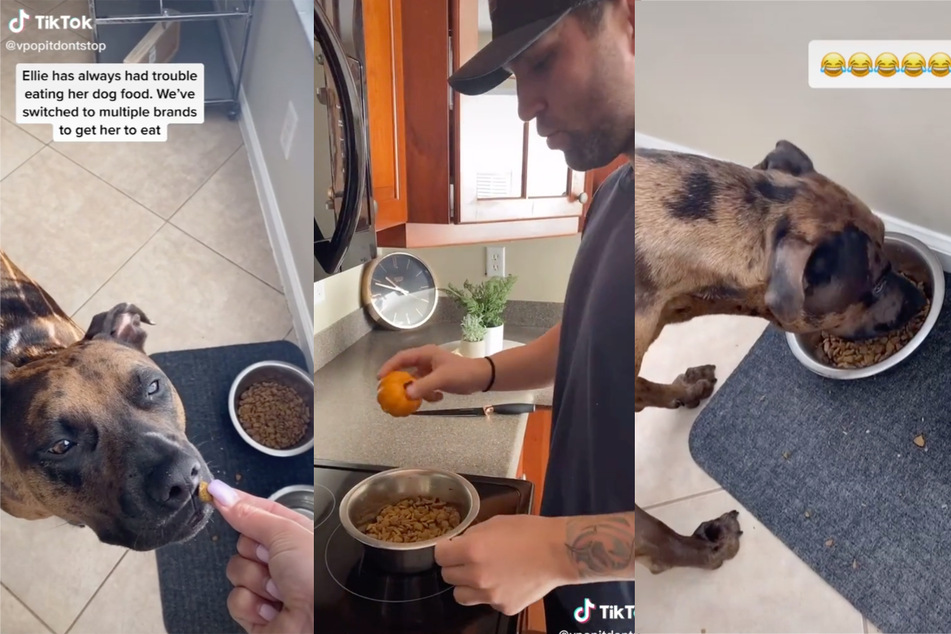 TikTok laughs at the spoiled gourmet dog
In just five days, the TikTok clip has been watched more than 5.5 million times and over one million people liked the ingenious trick.
"Imagine having someone dog sit for you and having to explain this to them," one user joked in the replies, while another sympathized with the dog: "It doesn't have enough love when it comes straight out of the bag."
Cover photo: tiktok.com/@vpopitdontstop