The largest dog in the world has passed away!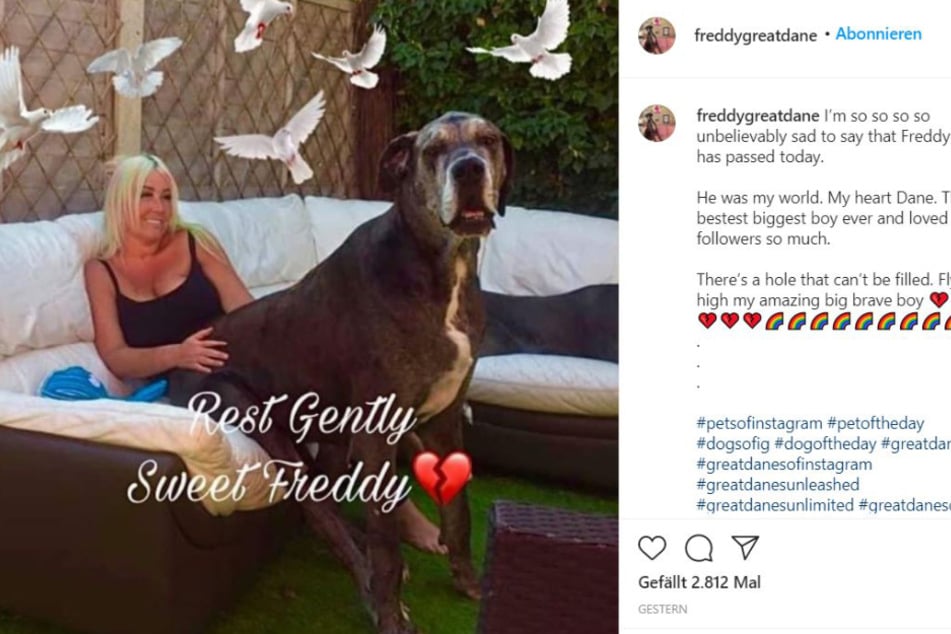 His owner Claire Stoneman (45) shared the tragic news on Instagram on Thursday.
The British woman, who lives in Essex, expressed her feelings on her pet's passing in the post: "I'm so so so so unbelievably sad to say that Freddy has passed today. He was my world. My heart Dane. The bestest biggest boy ever and loved his followers so much. There's a hole that can't be filled. Fly high my amazing big brave boy."
Freddy entered the Guinness World Records in 2016 with an incredible height of 7 feet and 5.5 inches on his hind legs.

His owner showed how much she loved the big dog with the even bigger heart: just hours later, Claire Stoneman posted a longer message on Instagram, including the dog's "final goodbye."
Claire Stoneman gave no reason for Freddy's untimely death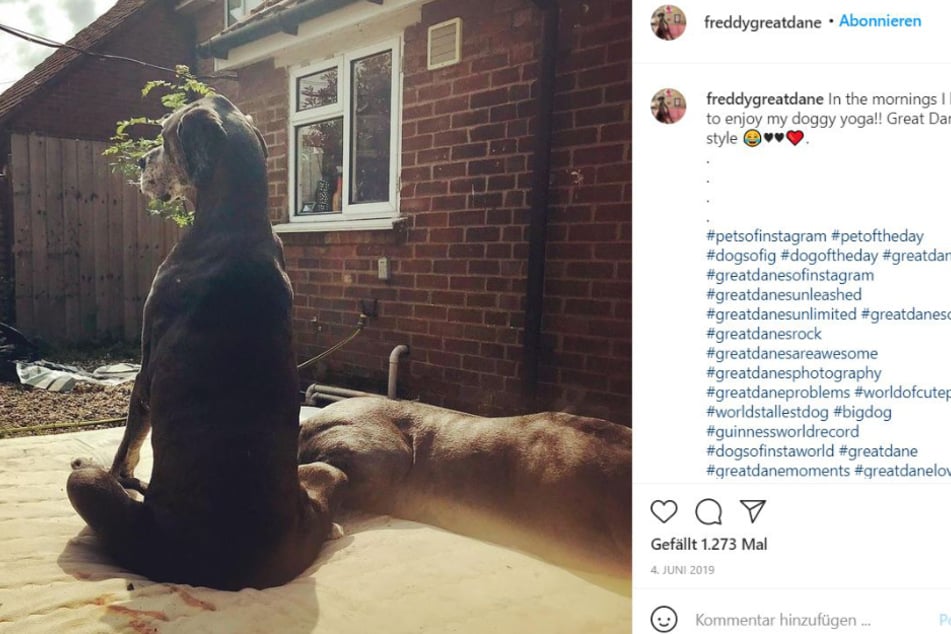 "I was lucky enough to have the night with him after his passing and chatted all night to him. I took a paw print from him...... something he would never let me do when he was with me, hated me touching his paws," the Brit said.
The 45-year-old posted a photo of the paw print, pointing out the resemblance to a Great Dane's head. She called the image "nothing short of a miracle."
She also thanked Freddy's many fans who had already expressed their condolences. Why Freddy died so early, his owner unfortunately did not explain in more detail.
The memory of the huge dog lives on, as does his very popular Instagram account.
There, dog lovers can still see on numerous photos what a huge animal Freddy was.
Perhaps the page will remain online in memory of the Greatest of Danes.
Cover photo: Instagram/Screenshots/freddygreatdane