The "most dramatic dog" has millions laughing on TikTok
Minnesota - A TikTok clip of one dog's dramatic reaction to getting neutered has gone viral – and most viewers are in hysterics over the pup's traumatic experience.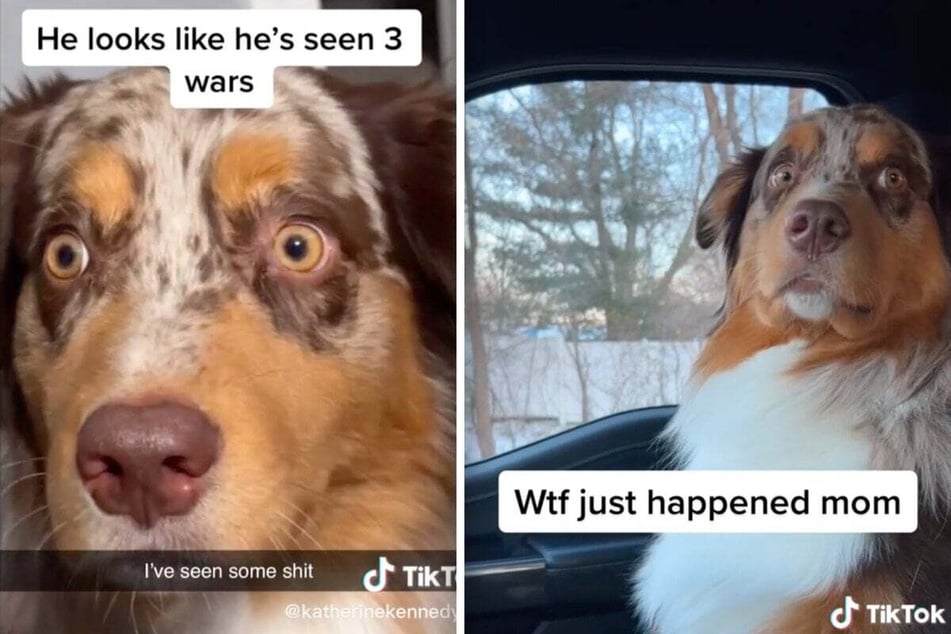 Chance is an Australian Shepherd from Minnesota, and unfortunately, TikTokers are laughing at his expense.
The viral video hit was posted by his owner Katherine Kennedy, and has been viewed over 8 million times and counting.
The compilation of clips shows the pup howling and in a bit of pain, and his eyes wide open in disbelief.
"Please enjoy these clips of my dog after getting neutered," Chance's owner says, as the vid cuts to her entering the vet's office to pick Chance up after his operation.
Chance is certainly not happy about having gotten his surgery, as he can be heard in the waiting room whining as if it's the end of the world.
He then rides in the car looking dazed and confused, uses the snow to ice the spot where his male doggie bits used to be, and later, howls some more.
"WTF just happened mom," the video's captions joke of Chance's thoughts.
Although his owner admits the pup may have some "PTSD," she also assures that he's "the most dramatic dog I've met."
"He looks like he's seen three wars," Kennedy wrote in the aftermath.
While Chance was clearly not amused by his trip to the vet, the same can't be said for TikTok users. Many have gushed and giggled over the dog's reaction in the comments.
TikTok users can't help but laugh about the dramatic dog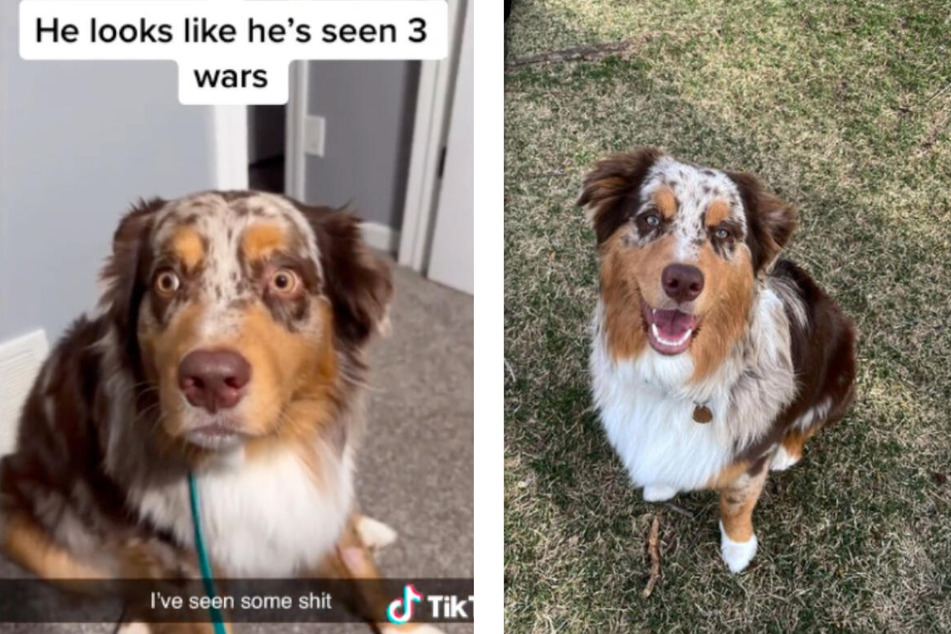 The compilation clip has TikTok users sounding off, and convinced that the dog is "mourning the loss" of his "manhood."
Most users find the clip both tragic and horribly funny at the same time.
The video's comment section is full of laughing emojis and stories about how other dogs have reacted to getting neutered. Many Australian Shepherd owners said their dogs had similar reactions.
"I'm a spay/neuter vet and can confirm Aussies are typically dramatic after surgery," one animal expert said. "So are huskies and white fluffy dogs."
Other TikTok users jokingly translated the dog's howls into the pup's possible thoughts.
"He's looking like, 'I feel like something's missin,'" joked one. Another wrote, "Mom they stole my marbles!"
It's hard to say what exactly Chance is thinking, but he's clearly not thrilled about what went down at the vet.
Cover photo: Collage: Screenshot/TikTok/shepherdsofmn