This dog looks devastated – what did his owner do to make him so sad?
Grand Rapids, Michigan - What can possibly make a dog look so sad? It's quite simple: he misses his favorite toy! But the story has a happy ending.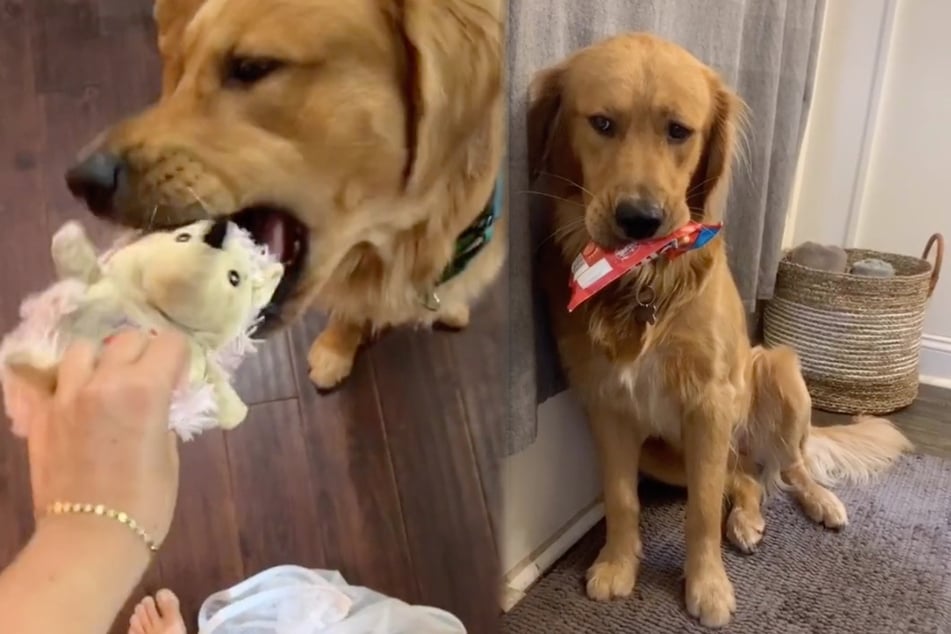 A golden retriever recently became the star of a viral TikTok clip by putting on one of the most dramatic puppy looks ever.

But don't worry, Tucker's moment of misery is short and the reason for it is actually quite hilarious.
So what exactly happened to gorgeous Tucker? His favorite toy was taken away from him! His beloved toy is a small, stuffed hedgehog that his owner Kirstin Volkening simply had to put in the wash.
In the video, Kirstin explains that Tucker has had his beloved hedgehog ever since he's been a puppy. Now it's laundry day and the plaything clearly needs a good scrubbing – it's visibly battered and dirty.
Our sad four-legged friend then sits down in front of the washing machine with a desperate expression on his face and watches very closely as his best buddy goes round and round in the tumbler. 
And as if this wasn't bad enough, the hedgehog then has to go into the dryer right after!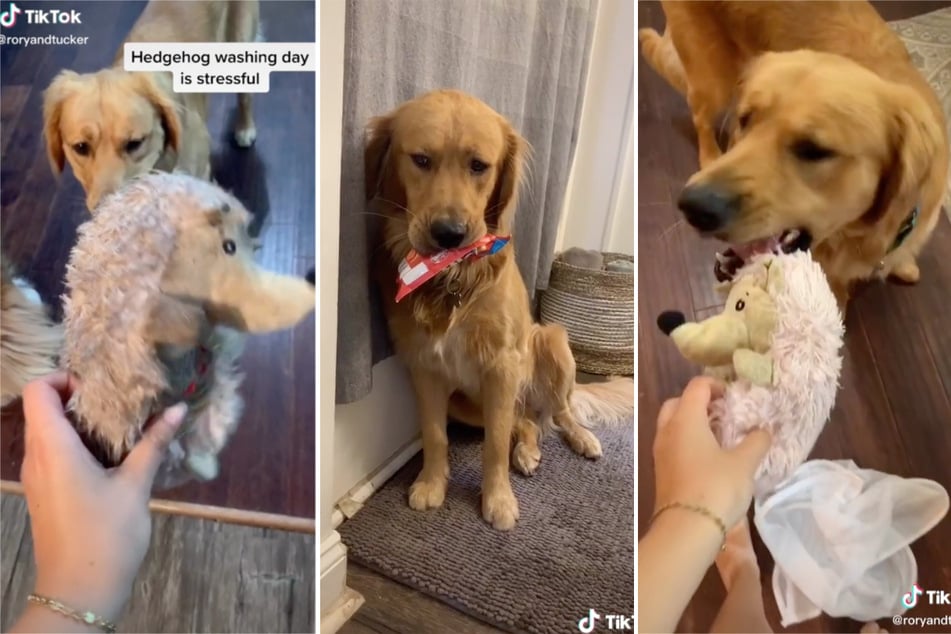 Of course Tucker gets his favourite toy back
After the whole ordeal, the golden retriever can finally gets his beloved hedgehog back, because according to his owner, it is now "as good as new".
The video quickly went viral, with more than 4 million views and 1.1 million likes. Tucker's TikTok channel also has a large following, with just under 58,300 subscribers.
If you'd like to see more funny videos of Tucker, you won't be disappointed. There is even one where he steals his owner's bra.
Cover photo: tiktok.com/@roryandtucker