TikTok users are all choked up about this dog's reaction to her owner coming for a sleepover
Alberta, Canada - How cute is that? A viral video of a dog's love for her owner didn't just thrill millions of viewers, it even brought some of them to tears!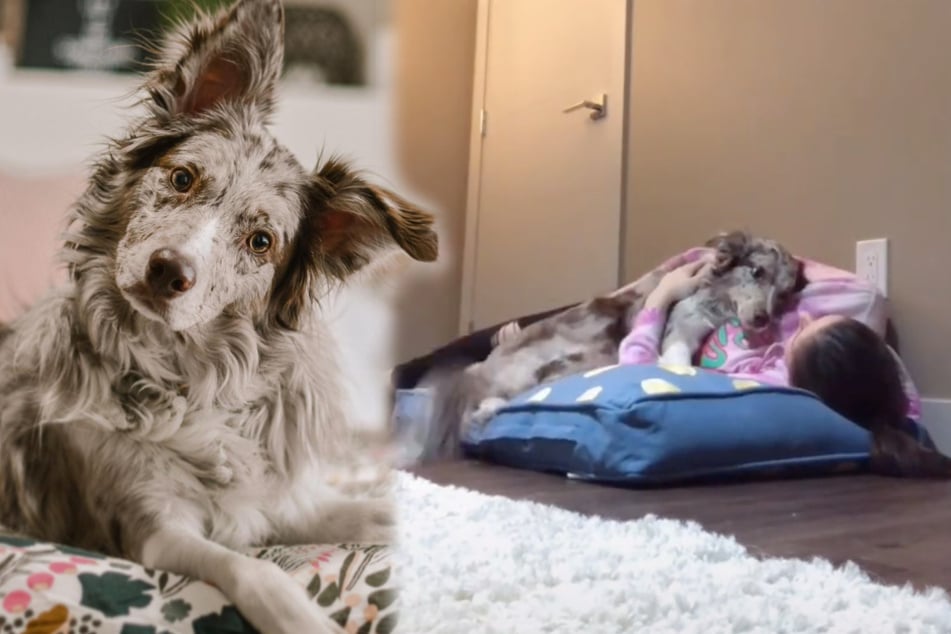 TikTok user pennypiepuppy posted a challenge for her followers on Monday: "New trend: lay on your dog's bed and see how they react." The clip shows her two-year-old dog Penny lying on a blue pillow.

When Penny's owner comes into the frame, the dog howls with joy and excitement.
But then it gets even cuter! The woman lies down on her pooch's pillow and Penny cuddles right up next to her, snuggling in as close as possible.
All the while, the caring canine can't stop wagging her tail. The look Penny gives her human is full of love and the whole scene was deeply touching for the TikTok community.
The video already has three million views and more than 950,000 likes.
Penny Pie is so sweet she makes some TikTok users tear up
It's clear from the comments that Penny really cuddled her way in to TikTok user's hearts.
Many of them commented on the look she gave her owner as they cuddled. One user wrote, "She gave you a literal hug I'm crying."
Others remarked on how obvious the pooch's feelings were: "That dog adores you."
"Aww she's like welcome to my crib," wrote another, referring to the dogs happy howl at the beginning of the clip. Many encouraged Penny's owner to change her sleeping arrangement and make the snuggling a nightly ritual.
There's a lot more adorable content on Penny Pie's TikTok and Instagram pages. The two seem inseparable and just can't get enough of each other.
And it's not just Penny who hosts sleepovers: other clips show the dog the luxury of her owner's bed. But even with all that space, there's barely an inch between Penny and her beloved human.
Cover photo: instagram.com/penny.pie.puppy