Tiny stray dog with a big heart gets rescued by caring passersby
Internet - This stray found her forever home with a kind-hearted human who fought hard to gain the pooch's trust.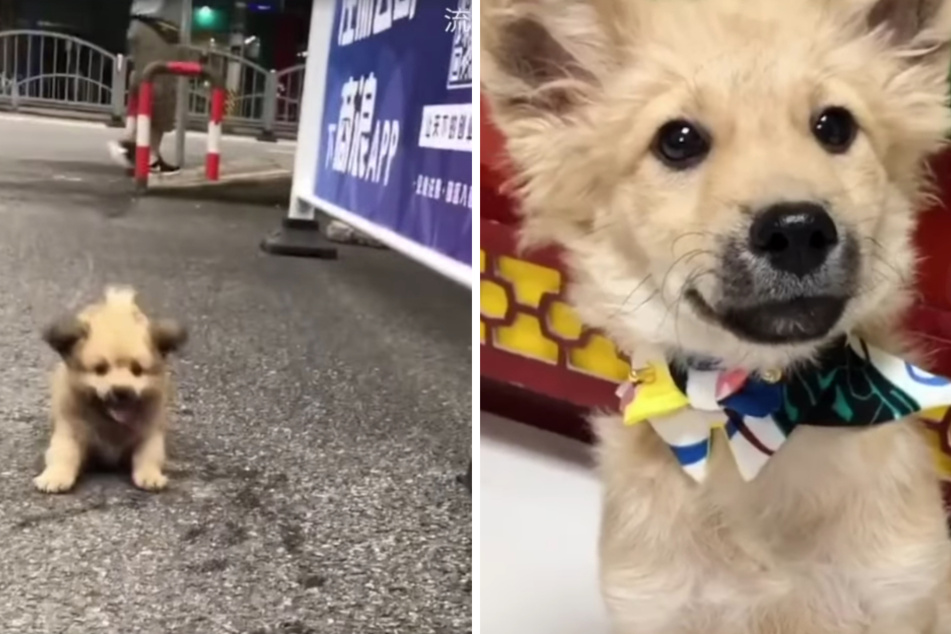 Toto the puppy was living on the streets, facing abuse and a whole world full of unknowns. When a passerby saw her get kicked by a security guard, they scooped up the pup to bring her home and try to give her the life she, and every dog, deserves.
A video shared by the 9GAG Cute Facebook page walks through the story of Toto's rescue and doggy makeover, showing the progress she's made since being found the streets, afraid of anyone that came near her.

After her "hooman" brought her home and endured a night full of the most heart-crushing and scared puppy barks, Toto headed to the vet to get a check-up and all the necessary shots so that she could meet the other dog of her new house, Dor Dor senpai.
Once Toto realized she was safe, her cute personality started to shine through. The fact that Dor Dor senpai was quite larger than her didn't scare her one bit, and the two became best friends almost instantly, with Toto bopping all over her sister's head, tugging on her ears, and flopping all over the floor in a playful pup attempt at tag.
From stray to happy days: Toto's life was changed by a stranger
In the video, you can see Toto clearly living her best life, taking rides on futuristic puppy gliding swings at the dog park. Toto clearly loves to run around outside and romp with other canine friends, so being leashed isn't really her thing. At one point, shes slides across the floor, refusing to stand up when her owner attempts to take her on a walk.
The beautiful story show that a little love and attention can change the whole course of a pup's life for the better.
Cover photo: Screenshot/Facebook/9GAG Cute