Today, this adorable puppy doesn't feel like doing anything!
Chicago, Illinois - Puppies are cute, but they also let you know when they don't want to do something. The TikTok video of this puppy refusing to get up for its walk proves exactly that. Her act of passive resistance has gone viral.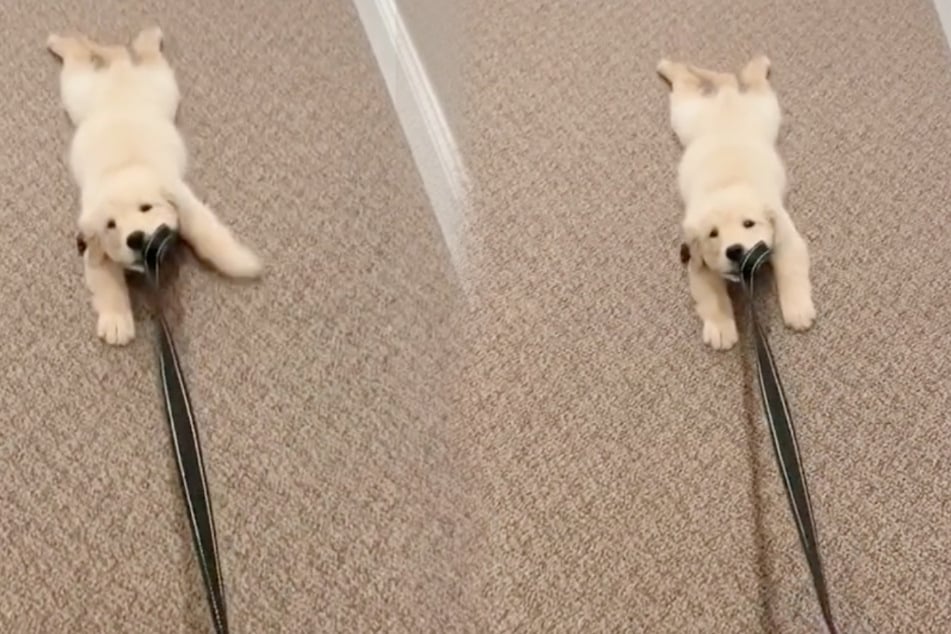 The golden retriever puppy named Riley has got her own TikTok account. Her owner regularly posts super-cute clips of the adorable puff ball. The little dog was born in March and made her TikTok debut on June 6. Since then, she has already gained 199,700 followers.
It's no wonder, since Riley struck viral gold with one of her first videos. In it, she is being dragged across the floor while she grumpily chews on her leash. "She's over it," the tiny pooch's owner wrote in the description. Riley clearly had no interest in going for a walk!
The post has over a million views and 221,800 likes. One user wrote, "She's so cute I can't stop crying I wish I had her." 
Another knew exactly how Riley was feeling: "That's me when its Monday morning." 
But it turns out she was just saving her strength for the chaos she unleashes on her owners in another viral clip. The pet cam footage, which has been watched by over 9 million people, shows Riley running around the room and jumping all over her humans, who can barely handle the little bundle of energy.
If that's what a regular day in the life of Riley looks like, it's no wonder she's not too enthusiastic about a boring old walk!
Cover photo: Screenshot/TikTok/riley_the_golden_pup