Woman has no idea how close to death this dog was when she found him
Karditsa, Greece - This dog gave animal welfare activists from Diasozo Animal Rescue (DAR) in Greece a good scare as he was nearly dead when they found him.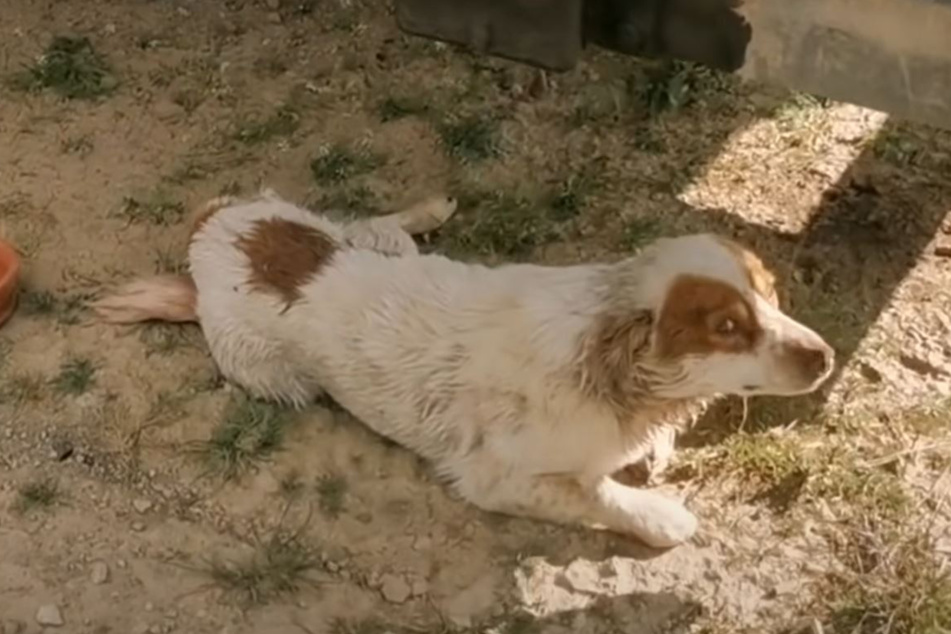 After residents discovered a sickly dog and asked the Diasozo Animal Rescue (DAR) for help, the group's founder Ermioni found the pup under a truck.
At first, the Greek woman thought the dog was "only" injured, but when she lifted him up, there were already signs of something worse. Anestis – as she later called him – was no longer moving.
The little dog was only able to turn his head a little and look Ermioni in the eyes. The rest of his body seemed almost lifeless.
The woman immediately put the poor stray in her car and dashed to the vet, where the medics discovered that Anestis was about to die! Ermioni had no idea until then that she had saved the good boy's life.
The vets immediately put the poor dog on a drip, administered painkillers, and cleaned his bloody wounds.
After a short analysis, they came to the conclusion that the little pup had been bitten by another dog.
They also diagnosed the onset of hypothermia.
Happy ending for Anestis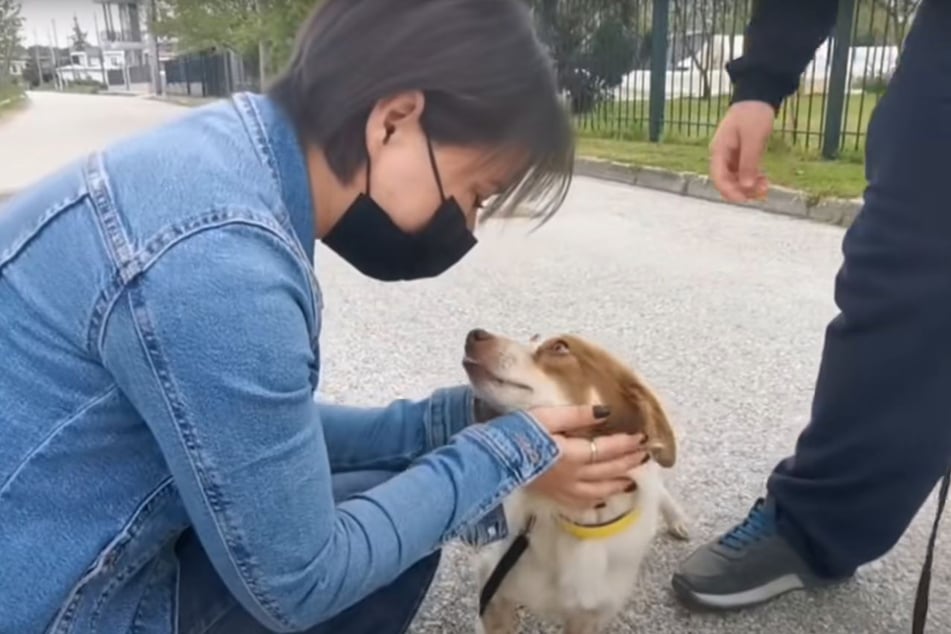 Ermioni and her team thought that Anestis probably wouldn't make it, but he didn't let it get him down.
Although his condition barely improved over the next few days, his wounds slowly began to heal. Fortunately, the little boy had no broken bones.
Nevertheless, after several days, Anestis still couldn't muster the strength to stand, but at least he started to drink and eat again.
Ermioni visited the fighter again and again in the following days and at the same time looked for a foster family for him.
No matter what, the animal welfare activist wanted to prevent Anestis from having to go back to the streets. She also wanted to spare the dog the stress of living in an animal shelter.
Finally, after days of searching, a man was found who was willing to take over Anestis' care. By then, the four-legged friend had made great strides in his recovery and was able to walk properly again.
With a clear conscience, Ermioni handed him over to his new carer. Today, Anestis looks as if he has been reborn. The video of Anestis' story on YouTube is incredibly touching, receiving more than 100,000 views since Friday.
Cover photo: YouTube/Screenshot/DAR Animal Rescue