Woman stumbles upon box of abandoned puppies in shocking style
Bessemer, Alabama - A animal shelter employee was stunned to find a box of abandoned puppies, but quickly proved a little help goes a long way.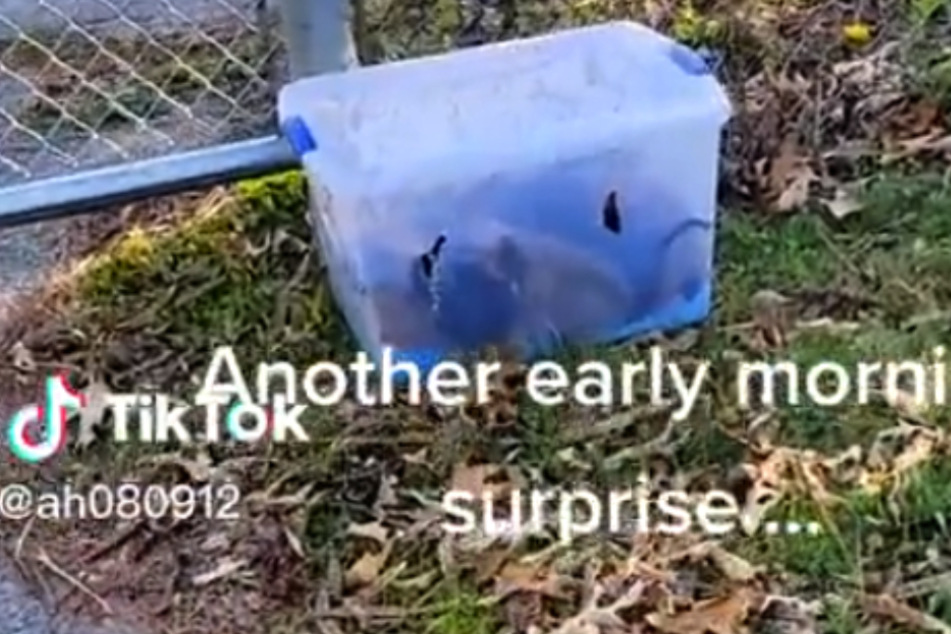 When Amanda Hood, an employee at the Calhoun County Animal Shelter, spotted a plastic container outside the facility's front door one morning, she didn't think too much of it at first.
"At first, I was convinced that these were donations," Hood told The Dodo.
But then she noticed that something was moving inside the box. Without further ado, she stepped closer and eventually discovered two small holes in the lid.
The shocked woman then slowly opened the box and could hardly believe her eyes: inside sat nearly a dozen tiny puppies looking helplessly at her!
"There were eleven puppies in all, all squished together in one teeny tiny container," Hood recalled.

She even shared the shocking encounter on TikTok.
Exactly how the animals ended up in front of the shelter is unclear, but what is certain is that they couldn't have been there much longer than a few hours.
Veterinarian gives the all-clear: puppies are all well up!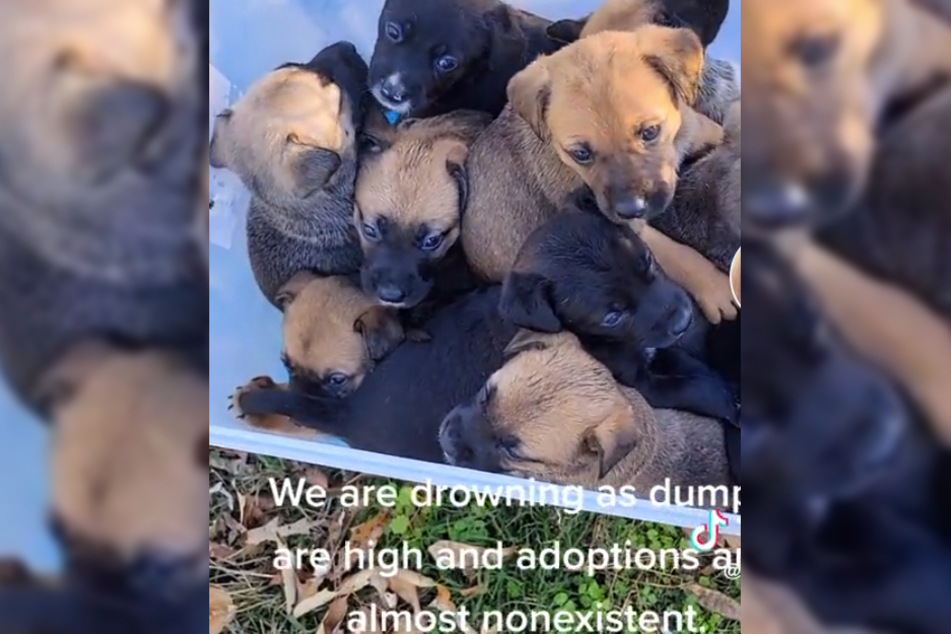 Without further ado, Hood brought the litter of pups inside the facility where they could be examined by a doctor. Fortunately, they were all well and managed to settle into their new transitional home in record time.
"They eat, sleep, and want to be cuddled," added the young foster. "They are the sweetest babies."
Unfortunately, the shelter is completely overloaded right now and doesn't have enough room, for the eleven little rascals. "There seem to be a lot more animals that need homes than there are people to adopt them," Hood said sadly.
Now, the search is on for these pups to find their fur-ever homes. But given how adorable these doggos are, it shouldn't take much time at all!
Cover photo: Collage: Screenshot/TikTok/ah080912 (2)