Working like a dog in home office: this Instagram account is a howling success
Internet - Even during the coronavirus pandemic, our furry friends can be productive. This Instagram account shows what it looks like when dogs are hard at work in home office.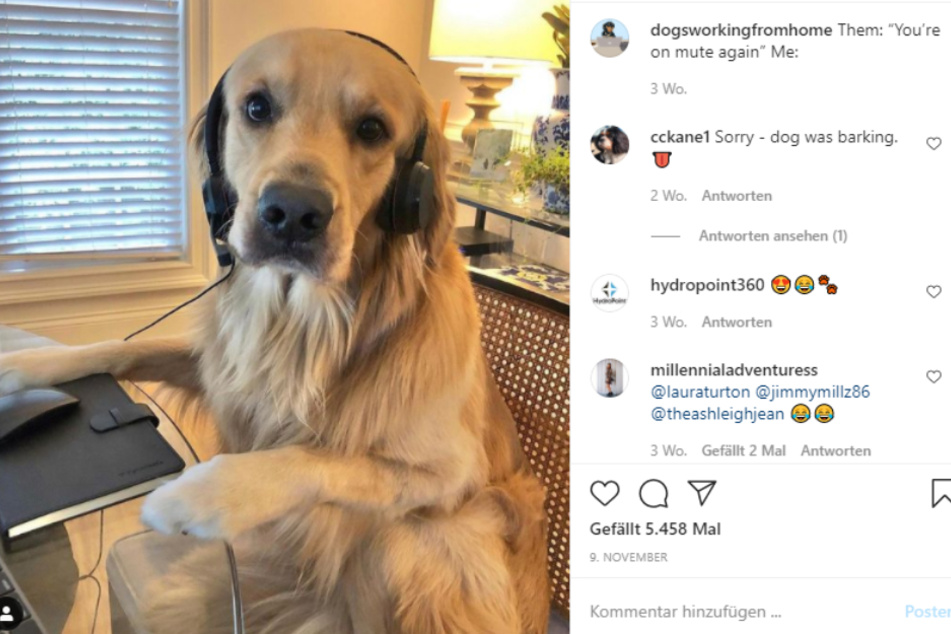 The photos are meant to generate laughs, and Instagram fans love the idea – especially in hard times like these.
The account dogsworkingfromhome might be one of the best places to go for a mental break from the coronavirus pandemic.
As the world adjusts to virtual modes of communication, the account shows different dogs in routine workplace scenarios. Whether it's a German shepherd in front of its laptop or a Chihuahua with a bowtie and a cup of coffee, the professional-looking pups provide some much-needed fun.

The comments section of each picture is filled with declarations of love, hearts, and other emojis.

Followers appreciate the canine parodies of people working in home office. The cute photos cheer people up and help reduce stress.
The dogs seem to have adjusted well to the virtual work environment. Many appear to have their Zoom routines down pat!
The account currently has over 97,000 followers and is gaining more by the day. Fans simply can't get enough of the cute animal pictures!

Cover photo: Screenshot Instagram @dogsworkingfromhome