Freya, the walrus who won hearts in Oslo, euthanized amid safety concerns
Oslo, Norway - A walrus who won hearts basking in the sun of the Oslo fjord has been euthanized for safety reasons, the Fisheries Directorate announced on Sunday.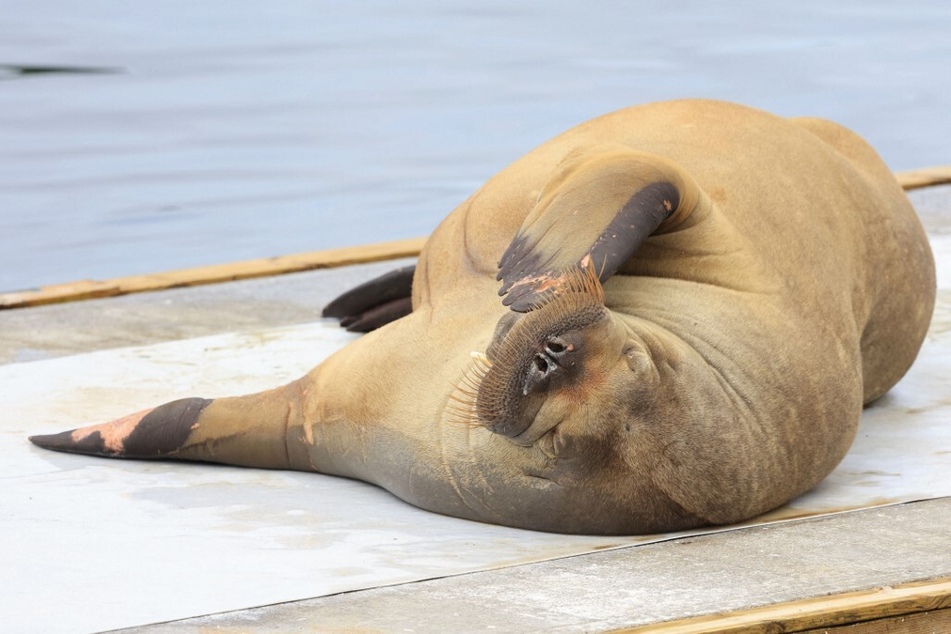 The sightings of Freya, who weighed around 1,300 pounds, were unusual because walruses usually live further north in Arctic waters.
"We weighed all possible options. We came to the conclusion that we could not ensure the welfare of the animal," said the head of the fisheries directorate, Frank Bakke-Jensen, according to a statement.
A relocation of the animal had also been discussed, but the risks for such an operation had been too great.
Authorities had repeatedly warned onlookers, tourists, and residents to keep their distance. The fisheries directorate was particularly bothered by the fact that people had jumped into the water with Freya and had come very close to her in order to to take photos.
"Walruses are wild, protected and red-listed animals. This means that killing is a last resort," it said in a statement at the time.
Bakke-Jensen said he could understand the public's dismay at the death of the animal. Although animal welfare is a high priority, human life and safety must come first, he said.
Cover photo: Tor Erik Schrøder / NTB / AFP