Great white sharks spotted near the New York and New Jersey coast
New York, New York - Four great white sharks have been spotted near the coast of New York and New Jersey, and their presence has experts worried.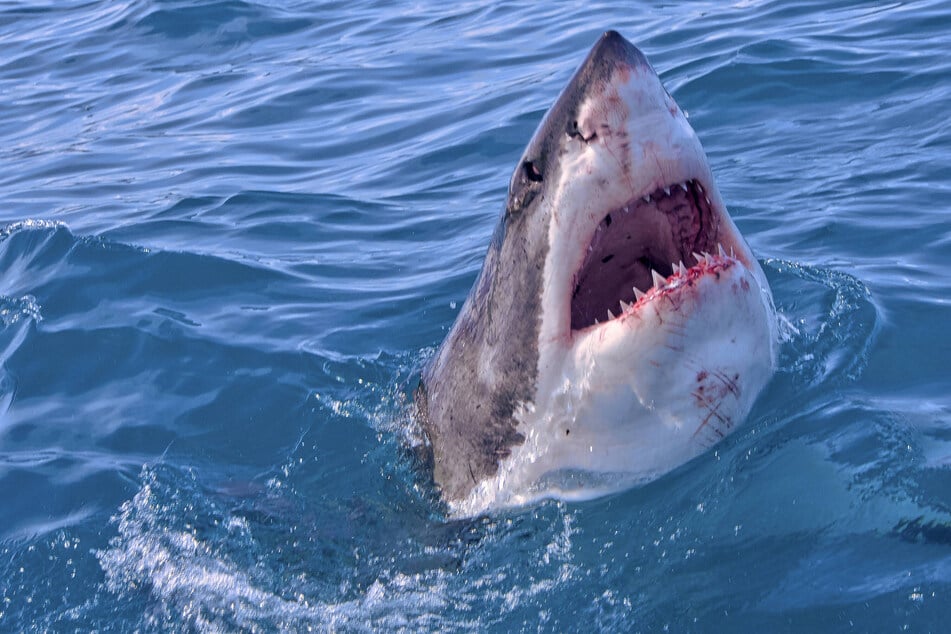 As Memorial Day nears, a group of researchers has spotted the sharks dangerously close to the coast of both states, which may cause issues as thousands plan to flock to local beaches on Monday.
According to the New York Post, the non-profit marine research group named Ocearch have tags on four Great White male sharks for data collection. The group is alerted whenever the animals break the surface, and are able to track their positions.
Simon, who weighs 434 pounds, surfaced on May 2 near New York's Fire Island, and Keji, weighing in at 578 pounds, did so on May 17 also near the coast of Long Island. Frosty, who weighs 393 pounds, was seen near Montauk on May 21.
As for New Jersey, a 395 pound shark named Jekyll was seen near Long Beach Island on May 15.
The East Coast has seen a rise in unprovoked shark attacks, with New York alone reportedly making up 14% of the world's shark attacks in 2022, all of which took place in Long Island.
Rockaway, Queens beaches were briefly closed for swimming last summer after sharks were spotted off the coast of the Big Apple shoreline.
Fortunately for New Yorkers in the five boroughs, Long Island acts as a wall between NYC and the Atlantic Ocean, leaving them to mostly deal with the monstrous mammals.
Cover photo: IMAGO / Zoonar