Horrible haul: police find shocking stash of illegal animal trophies
Birmingham, UK - Birmingham police officers found and confiscated a horrific number of alligator heads while issuing a warrant.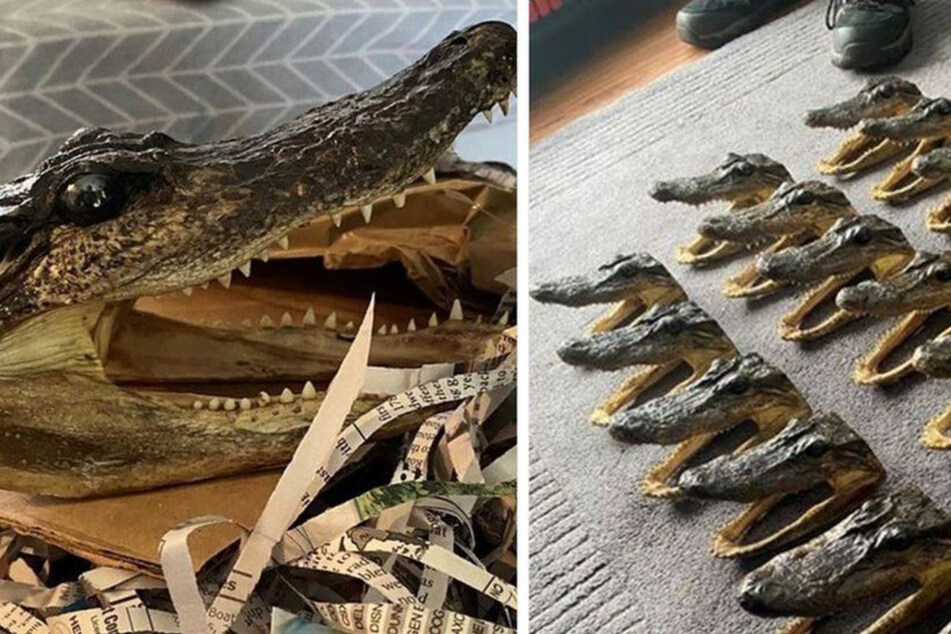 When law enforcement officers searched a house in Birmingham they found an astounding 80 alligator heads on Thursday morning.
The officers were able to search the property in the Perry Barr area of Birmingham while issuing a warrant after getting a tip that the alligator heads were being sold online.
The investigation was part of an operation under the Control of Trade of Endangered Species Act run in conjunction with the British National Wildlife Crime Unit.
On Twitter they shared pictures of their find and expressed that this wasn't a normal find for the police.
Investigators told the BBC, that they suspect that the heads were being illegally imported from outside the UK and sold on eBay to buyers around the world for a large profit for some time.
Currently, a 44-year-man is voluntarily interviewing with the authorities.
BBC cited a statement issued by an eBay spokesperson: "We are currently investigating this case and suitable action will be taken against the seller in question."
eBay also noted that the site had restrictions in place that are meant "to prevent listings which are in breach of our animal and wildlife policy."
Cover photo: West Midlands Police