Immaculate conception? Kansas zoo gets big baby surprise!
Wichita, Kansas - Sedgwick County Zoo was very surprised to learn that their black rhinoceros named Bibi was expecting after her mating partner died in September 2020. And on Tuesday, the zoo welcomed their newest addition!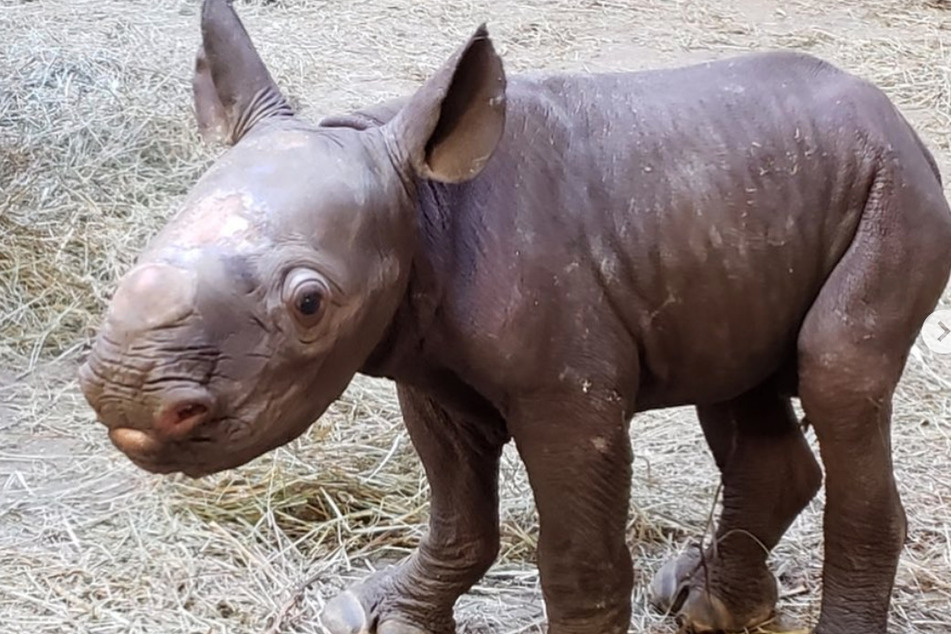 According to the Sedgwick County Zoo's Facebook post, the animal care team was very surprised when lab results indicated that Bibi was pregnant in January.
Keepers were shocked because Klyde, the only male rhino at the zoo and Bibi's mating partner, died last September after he collapsed in his enclosure, according to People Magazine.
To make things even more interesting, Bibi and Klyde had only had "two successful breeding attempts... during their time together."
But even though Klyde has been gone for over six months, this isn't a case of immaculate rhino conception.
Rhinoceroses have a gestation period of 15 to 16 months and the mating partners had a "breeding event," as the zookeepers called, it back in October 2019.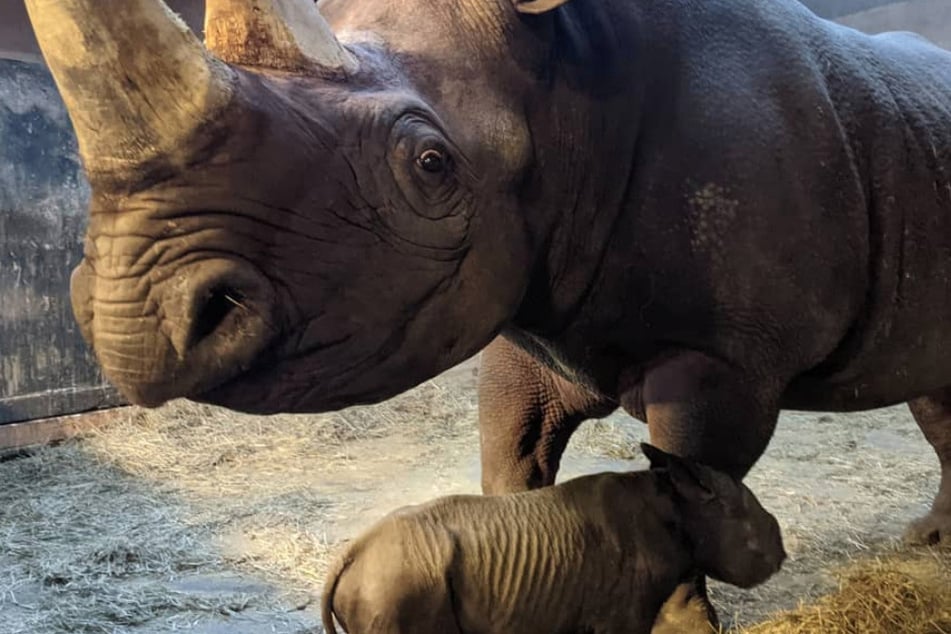 Zookeepers didn't suspect Bibi was pregnant because she continued to show signs of menstruation for all 16 months after the breeding, which made caretakers think it had been unsuccessful. But the lab results and Bibi's behavior indicated that something was quickening in the expecting mother.

Caretakers weren't able to determine the gestational age of her baby because they didn't have access to specialized ultrasound equipment, but they could tell she was getting ready to give birth.
Bibi welcomed her baby black rhino to the world on Tuesday, and he appears to be healthy. "Both mom and baby are doing well," the zoo confirmed in the Facebook post.
Black rhinoceros are considered a critically endangered species, which is another reason to celebrate this miracle baby!
Cover photo: screenshot/ Facebook Sedgwick County Zoo