Incredibly rare animal strolls through Wisconsin woman's backyard
Boulder Junction, Wisconsin - Tracy Weese must have been left speechless for a moment, as she took a look outside on November 15.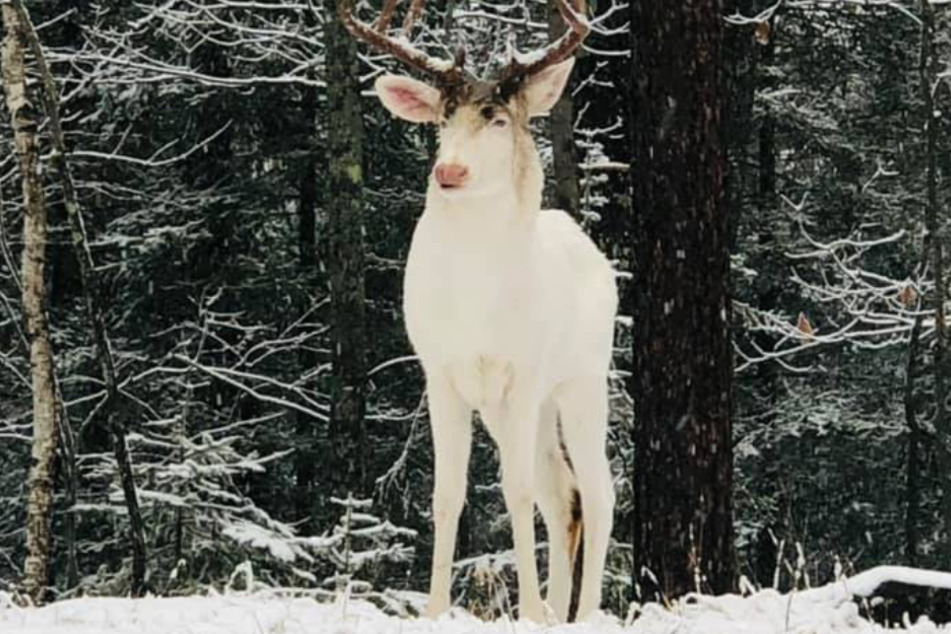 The woman from Boulder Junction, Wisconsin, was met with a sight to remember, as a very rare creature strolled through her backyard.
Luckily, Tracy was quick enough to grab her phone and take a few pictures of the truly unique animal: an albino buck.
"His Majesty just strolled through our backyard," she wrote on her Facebook page, where she posted two photos of the deer. The Vilas County Sheriff's Office also shared one of the spectacular snapshots.
According to the Daily Mail, only about one in every 30,000 deer is born with an impeccable, snow-white coat.
Their rarity is compounded by the fact that most die young due to health defects.
An incredible sight
Wildlife experts say that albino deer and bucks have genetic problems that adversely affect deer populations, so it's not in the species' interest to preserve them better.
"They are an unusual sight because they either have multiple physical problems and die early or because of predation," Ed Clark, president and cofounder of the Wildlife Center of Virginia, told The Associated Press in 2018. "Protecting them would not be doing the deer population any good because it would pass the recessive genes into more herds."
Saturday marked the beginning of the nine-day deer hunting season in Wisconsin. At least for albino deer, there are no reasons to worry: they are protected by law and illegal to shoot.
So maybe Tracy Weese will get another visit from her rare friend.
Cover photo: Facebook/Screenshot/Tracy Weese