Mangy dog wandered the lonely streets until someone finally stepped in
Houston, Texas - An almost hairless dog wandered the streets of Houston for months, until someone finally took pity on the scruffy thing. Now it looks like a million fluffy bucks.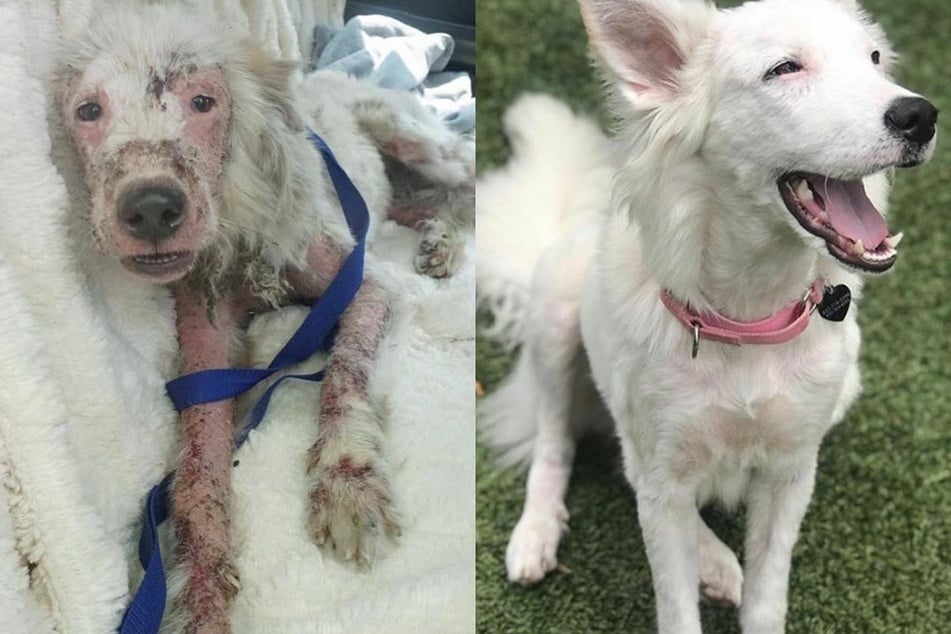 The shy wanderer slowly approached the stranger, who gave it something to eat and then put it on a leash.
The dog's rescuer posted a video of the stray on Facebook, hoping that it would help attract someone willing to give the poor pooch a home for. Caitie Evers immediately reacted to the clip.
"People will send me or tag me in any post about a dog who's a stray with mange," she told The Dodo.

Evers, who fosters lots of dogs, knows that the stray's appearance would be off-putting for most people. But she was sure that Gardenia, as she calls her new pet, just needed some love and care.

After letting the mangy dog rest, Evers took her to the vet.
The vet diagnosed Gardenia with a non-infectious skin disease that is easily treated with medication. This is what made her lose half of her coat.
A new look and a new life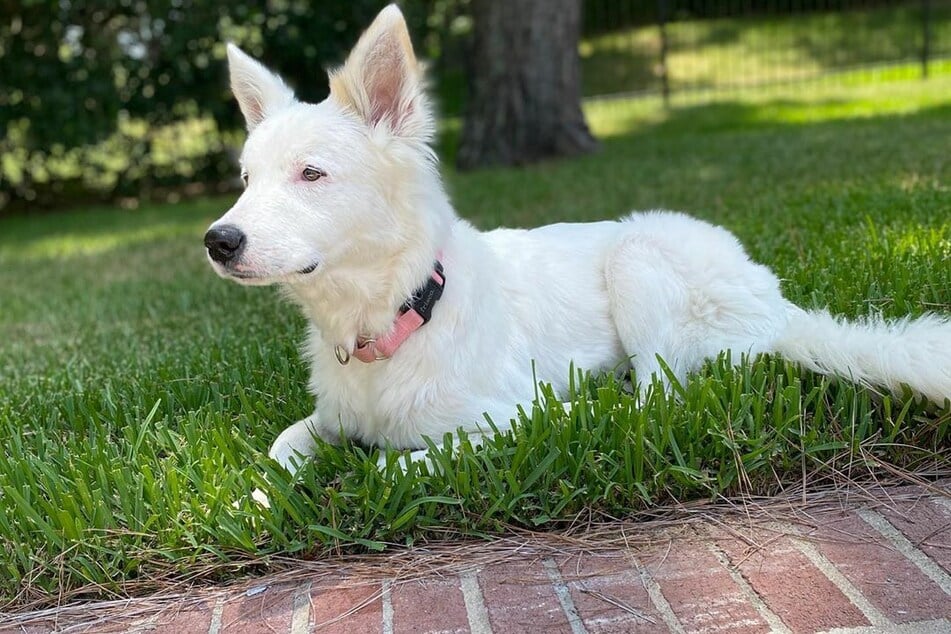 As soon as Evers heard the diagnosis, she got the Gardenia the medicine she needed. She was then able to start settling into her new home. "She was very timid at first. She would just kind of be there and hang out — she wouldn't play, she wouldn't snuggle," Evers said.
But thanks to antibiotics and medicinal baths, Gardenia's coat slowly began to grow back. As the weeks went by, she got better and her bubbly personality slowly but surely came out: "She loves to romp around, to play."

These days the dog looks nothing like the mangy stray that was found on the streets. 
Her fur has grown back completely,"Now she is so fluffy and beautiful."
And just to complete her transformation, Gardenia's new life also came with a new name: Delilah. She now has an Instagram page too, called hey_there_delilah2020.
Cover photo: instagram.com/caitiesfosterfam/