Orphaned zebra and baby rhino cuddle each other back to health
Barberton, South Africa - Friendship to the rescue! At Care For Wild's intensive care unit, an orphaned baby rhino met a baby zebra, and the two animals became fast friends.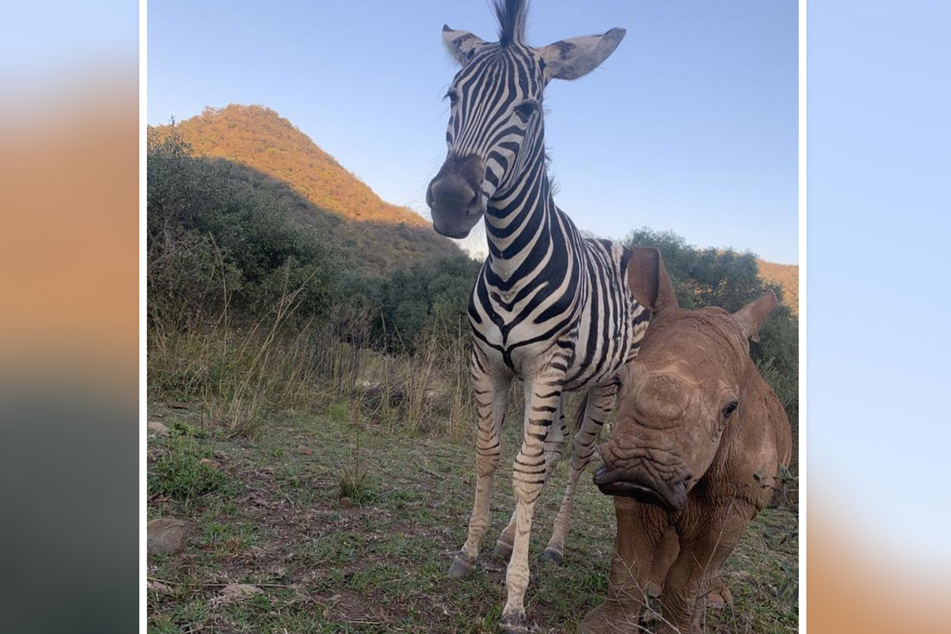 Modjadji the zebra and Daisy the rhino met in dire circumstances at an animal intensive care unit in South Africa.
Care For Wild shared via Instagram that they found Modjadji in the wild after heavy storms. The young zebra was so anemic that she needed a blood transfusion.
When rangers found the baby rhino Daisy, she was just 12 hours old and struggling to survive. She was wandering without her mother, with her umbilical cord still attached, fighting a terrible infection.
Despite her own difficulties, Modjadji immediately started taking care of the rhino calf when they met at the intensive care station. The two orphaned animals cuddled and drank bottles together as their friendship and health blossomed.
The animal welfare organization has documented their special bond in touching photos and videos on Instagram.
Without the zebra, the baby rhino wouldn't have survived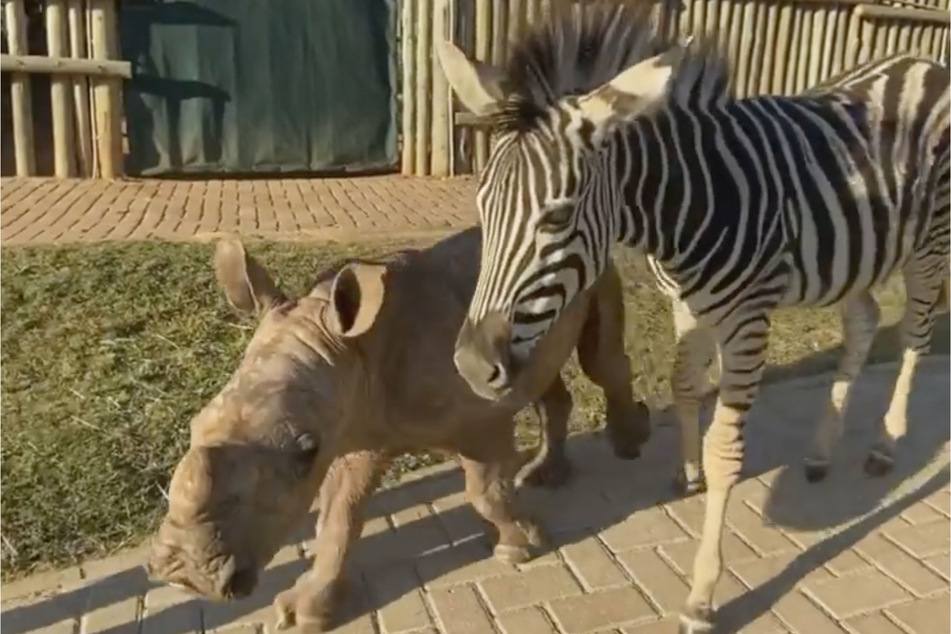 Animal welfare workers at Care for Wild are convinced that Modjadji saved Daisy's life. In January, they wrote: "This little orphan zebra has been a life saver, always there for her rhino friend."
Photos and videos of the zebra and rhino's friendship continue to delight Instagram, and users often ask for updates. The dynamic duo has become such a hit that the organization has made t-shirts to celebrate the animals' bond.
These days, the friends are healthy and no longer in intensive care. The organization's goal is to release both creatures back into their natural habits. In their latest update, rangers said that Daisy has started spending time with other rhinos, and Modjadji is going on walks into what will eventually be her new home.
They wrote: "Daisy and Modjadji remain close companions but it is important to remember that for both Daisy and Modjadji our long term goal is a successful release back into their natural ecosystems with their own species."
When Daisy and Modjadji aren't on their solo adventures, the two unlikely amigos still spend time together going on walks, cuddling, and even sleeping next to each other.
Cover photo: Collage: Screenshots/Instagram/careforwild