Penguin at the San Diego Zoo gets back on his feet with custom-made boots!
San Diego, California - These boots were made for waddling – and San Diego Zoo's wildlife specialists hope that they'll help a Penguin named Lucas back on his feet!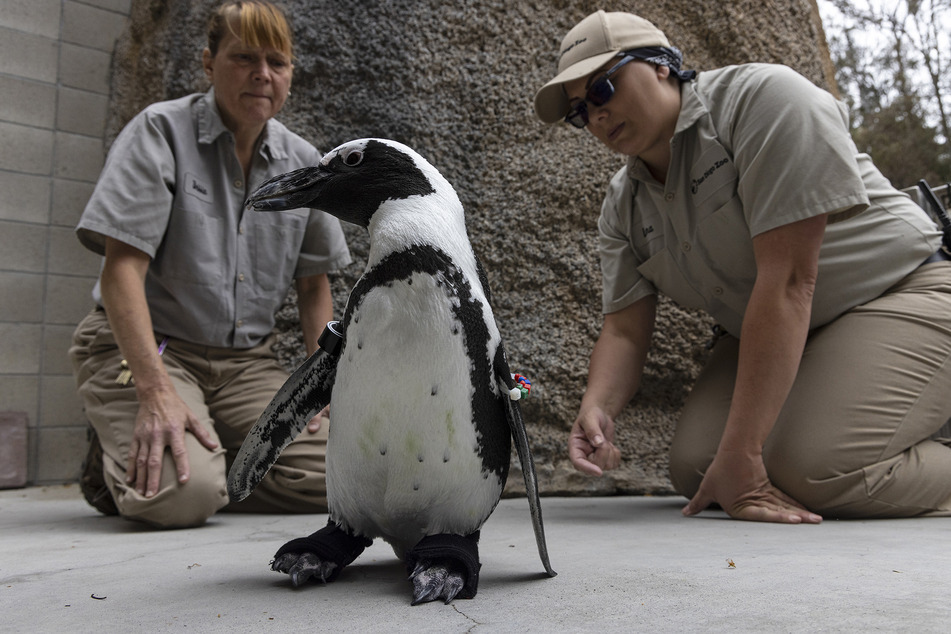 Lucas is a four-year-old spectacled penguin who suffers from a chronic condition called bumblefoot, per a press release from the zoo.
Bumblefoot is an umbrella term for a whole range of degenerative foot diseases that affect birds, with symptoms ranging from mild redness to serious deep abscesses. If untreated, they can lead to serious infection and even death.
Lucas has been dealing with the more severe problems for the last three years, after a spinal infection left him with weak leg muscles and the inability to stand upright on his toes.
The animal care team used physical therapy to address his pain, but decided he needed some special orthopedic support to move around without getting sores.
But as of Monday, this lucky penguin has special shoes to help him waddle about his daily business and prevent him from getting pressure sores on his feet and ankles!
Lucas the penguin gets the chance to live a full life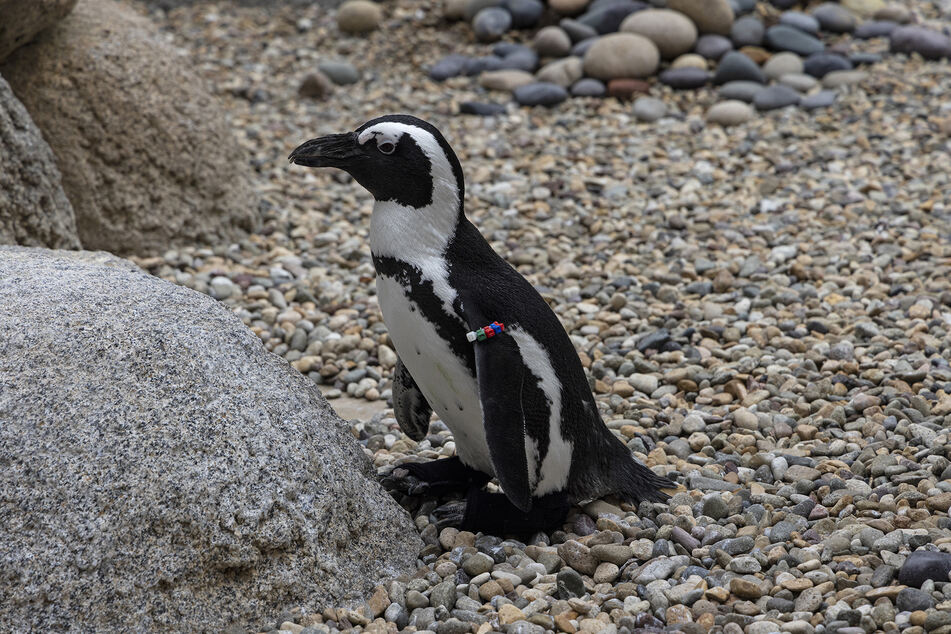 Lucas' special orthopedic boots were created and fitted by Thera-Paw, a company that develops products for animals with special needs.
"The boots are cushioned and Velcroed in place, so they will help Lucas to fully participate in the colony and showcase behaviors that are more typical for a penguin – such as climbing the rocks, swimming, nesting and finding a suitable mate," said Dr. Beth Bicknese, senior veterinarian at the San Diego Zoo.
The footwear is a great fit, according to Debbie Denton, senior wildlife care specialist: "We were pleasantly surprised at the immediate change in Lucas after we fitted him with his new boots."
She added, "Seeing him move about now gives us hope that he may be OK going forward, and able to live a full life."
Spectacled penguins are native to the rocky coasts around South Africa. Habitat loss and overfishing have put the animals on the endangered species list.
Cover photo: San Digo Zoo Wildlife Alliance