"Pizza Rat" strikes again to dine with its family in NYC subway
New York, New York - A rodent, believed to be the infamous Pizza Rat, was spotted enjoying a slice with its family in an NYC subway station.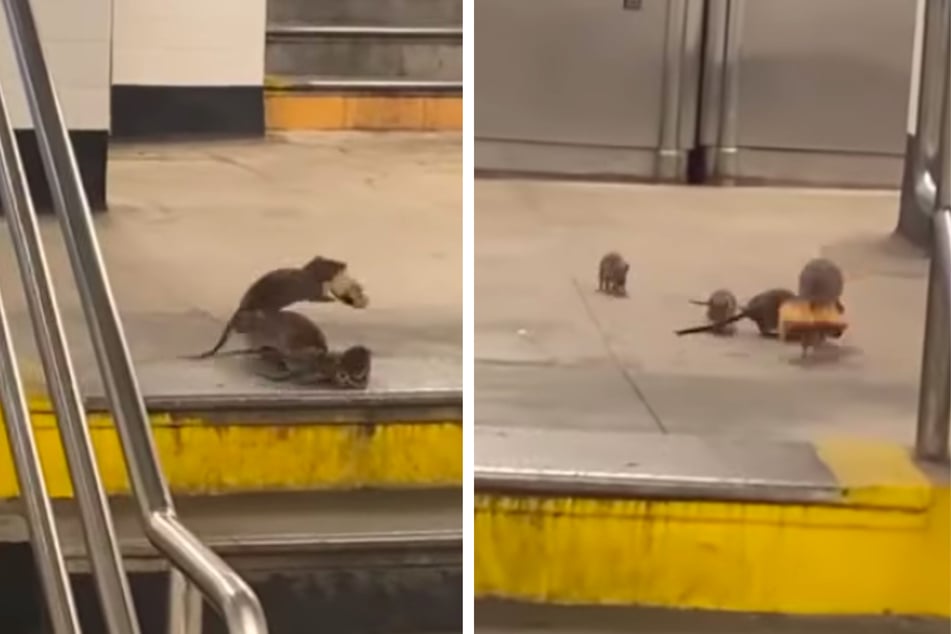 Instagram user louneymor, whose real name is Louyi Ferrin, caught the animals on video as he was boarding the L train at the 3rd Avenue subway station.
The rat grabbed a slice of pizza with several others in tow. The critters then seemed to tussle over the cheesy snack, with the alleged Pizza Rat hopping over his cohorts to get away.
"Not gonna lie - kind of cute," one Instagrammer commented.
Ferrin originally posted the video to his personal page. On Wednesday, it was also shared to the subwaycreatures account – where it gained over a million views in just a few hours.
"I'm always looking for that one New York video," Ferrin said. "It just happened to be one of those nights."
The OG Pizza Rat first gained New York notoriety in 2015 as it was spotted dragging a slice of pizza down the stairs at the 1st Avenue stop of the L line in a viral video.
It's impossible to say whether this particular rodent is in fact the celebrity Pizza Rat or simply another pizza-loving critter, but it's definitely fun to imagine!
Cover photo: Collage: Screenshot/Instagram/louneymor