Record-breaking python spotted in Florida Everglades
Naples, Florida - A record-breaking python was discovered deep in the Florida Everglades.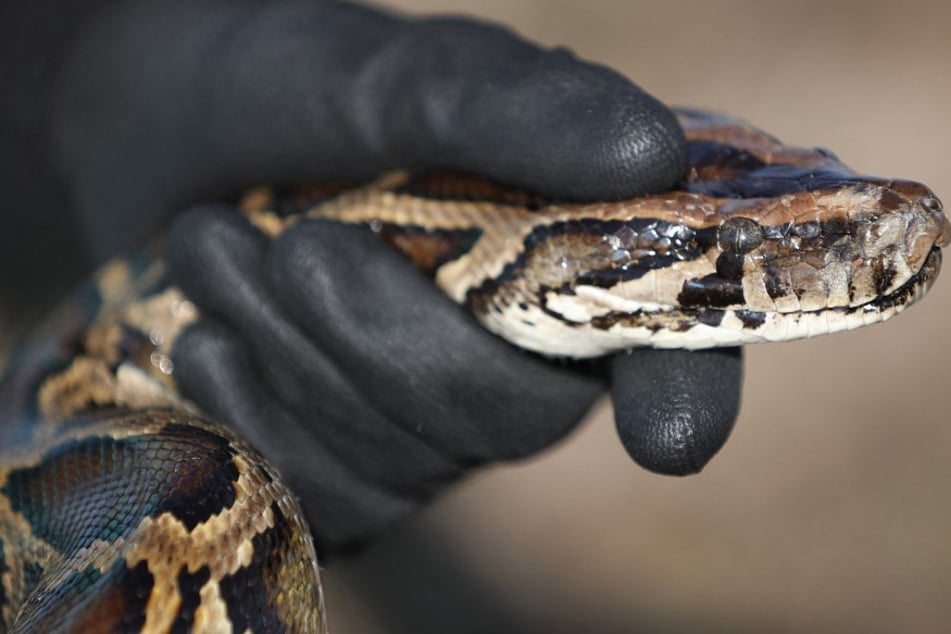 A team from the Conservancy of Southwest Florida found the 18-foot Burmese python in December, but scientists didn't announce their discovery until National Geographic ran a story about the massive python.
Clocking in at 215 pounds, the python broke Florida's 2016 invasive species record of 140 pounds. Upon studying the python, the conservancy found the snake was pregnant and carrying a whopping 122 eggs.
According to a press conference, the team was out in the Everglades on the hunt for a different snake when they stumbled on the python.
Upon the realization that this snake was not the scout snake they were initially searching for, three people proceeded to jump on the reptile in efforts to restrain it.
After wrestling for 20 minutes, the team got control and carried the python to a truck nearby. "She put up a pretty good fight," biologist Ian Easterling said.
The conservancy has been tracking and capturing pythons to protect the native species of the Everglades for roughly a decade.
"We don't really consider pythons big until they top 100 pounds, so now I need a new description for a 200-pound python," the team's project manager Ian Bartoszek said. "It's just next level for us."
Cover photo: JOE RAEDLE / GETTY IMAGES NORTH AMERICA / GETTY IMAGES VIA AFP